Joey Riley Comedy & Music Review
Description
Joey Riley Comedy & Music Review Photos (2)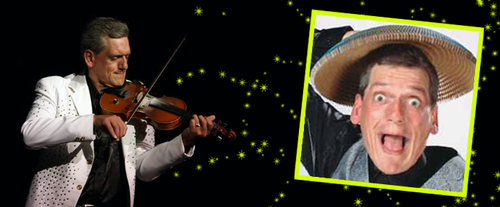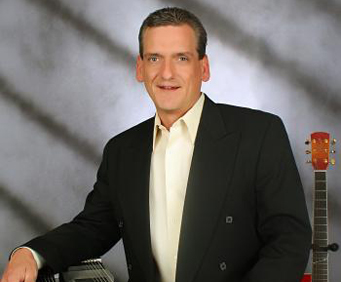 In 2013, Joey Riley lost a battle with cancer. His knee-slapping comedy combined with live music and plenty of audience interaction, gave Branson audiences great evenings of entertainment with his Joey Riley Comedy & Music Review at the Mickey Gilley Theatre.
This family-friendly show featured the talents of veteran stage performer Joey Riley who treated audiencesw to raucous Mardi Gras-style entertainment and renditions of popular and classic country tunes. His "Ace In the Hole" as he affectionately called it, was his English Bulldog Leroy, who made an appearance and gave a high five after each show.
Audiences were asked to contribute to the show with a Dancing With The Stars style bit that featured Joey on the accordion as wife Kelli danced with partner Mike Bliss, a finalist on NBC's America's Got Talent. For 18 years, Kelli Roberts Riley had danced with the Cajun Connection at Silver Dollar City. Audiencfes loved the musical performances by Melody Hart on fiddle and Scott Riley on bass guitar. Joey and brother Scott finished the show with their signature song The Wall as a tribute to veterans. Joey is greatly missed.
Reviews
4.9 | 15 reviews
Lynne Burnett
Pasadena, TX
✓
Verified Traveler
What a funny and talented man. This is the fourth time we have seen him, he is great.
Beverly Logsdon
Memphis, TX
✓
Verified Traveler
"He is as great as ever."
He is as great as ever.
Connie Tillmann
Friendswood, TX
✓
Verified Traveler
This was our favorite show, very funny and great entertainment, will highly recommend to others
Doug Fries
Tomah Wi54660
✓
Verified Traveler
Dont miss this show by any means super