10 Fun Things To Do in Branson during 2018

The city of Branson, Missouri, is full of fun things to participate in and do all around the area, from adventurous theme parks to entertaining shows. Find the activities that suit you, your family, and friends on this list!
10 Fun Things To Do in Branson during 2018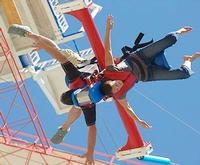 For something fun to do in Branson, check out Bigfoot on the Strip! Nestled along the historic 76 Strip, this family fun park features two thrilling rides with the Super Sling and the Gravity Bomb. As well as that, guests can head to an arcade, 4D Movie Experience, play a round of mini golf, or grab a bite to eat at the food truck court.
Aug 15
10:00 AM
to
10:00 PM
Aug 16
10:00 AM
to
10:00 PM
Aug 17
10:00 AM
to
10:00 PM
Aug 18
10:00 AM
to
10:00 PM
Aug 19
10:00 AM
to
10:00 PM
Aug 20
10:00 AM
to
10:00 PM
Aug 21
10:00 AM
to
10:00 PM
Aug 22
10:00 AM
to
10:00 PM
>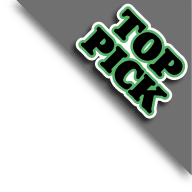 Get a taste of the elegant Branson Belle on this rustic paddlewheel vessel that takes you out on Table Rock Lake, complete with live entertainment and a wonderful three-course meal. The entertainment will keep you enthralled, as the performers use both the stage and beyond to showcase their unique talents.
Aug 15
12:00 PM
4:00 PM
8:00 PM
Aug 22
12:00 PM
4:00 PM
8:00 PM
>
Want more information regarding 10 Fun Things To Do in Branson during 2018?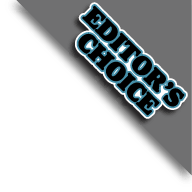 Try out the most fulfilling 19 century themed rides on land and near water, with over 20 attractions and 40 performances. Walk from one side of the attractive town to the other, and gaze at the special sights such as glassmaking, blacksmith work, musical performances, and tasty cuisine in the outside area.
Available 96 days between Aug 17, 2018 & Jan 1, 2019
View Schedule
Over 170 detailed wax figures have a home in this fun museum, which covers several generations of movie actors, celebrities, and famous cinema characters. Walk up close and admire the beauty of the likes of Marilyn Monroe, or look at the perfectly fitted costumes on Johnny Depp. Each figure has all the qualities of the movie they were portrayed in, whether in a drama or horror movie.
Plenty of country music and comedy are available in the Mabe brothers' show spanning more than 50 years, starting on the Branson lakefront in 1959. The two hour show is a perfect blend of interjecting comedic performances by each stage performer, as well as a warm interaction with the audience who watch these musically gifted actors.
Branson's unique show featuring the authentic and extraordinarily flexible Shanghai Circus features over 40 Chinese performers that complete acts native to the Eastern region of their country. Settle down in your seat for a look at trapeze, hoop diving, juggling, handstands, and a variety of other acts accompanied with cool lighting and Asian music.
Pricing and schedule are currently unavailable.
With so many options in Branson, it can be hard to choose what to do. Make sure to add the Titanic museum onto your list. The interactive nature of the exhibit is sure to impress with displays in 20 different replicated rooms.
The Branson Celebrity Car Museum offers a fun experience for the entire family. The museum features many different famous vehicles including K.I.T.T. from Knight Rider, a General Lee with John Schneider's signature, and even one of the Lincoln Limousines custom built for President Truman.
Check out one of the most fun things to do in Branson with Parakeet Pete's Waterfront Zipline at Branson Landing. Glide along as you get some of the most beautiful sightings of Lake Taneycomo and the Branson Landing area.
The tall Kanai Towers, fast moving ProRACERO, and the rushing Raging River Rapids are only a few of the exciting rides present at the 12 acre park in Branson. White Water features calm pools for tanners to lie beside, as well as quick, tall waterslides for those looking for adventure. Try on your swimsuit and spend the day in this water park.
Available 7 days between Aug 18, 2018 & Sep 3, 2018
View Schedule

Activities