YOUR PEACE OF MIND IS OUR TOP PRIORITY
Should you need to cancel at any time, you have up to 48 hours from your vacation start date to do so for a 100% future travel credit.
Branson, MO Event Shows
Take a trip down to the Ozarks to get a taste of Branson Famous shows. With a special event show, you can make any occasion memorable. Special event shows are perfect for holidays and vacations, and most are age-appropriate and family-friendly. Bring in the entire family and experience what makes Branson great.
Read More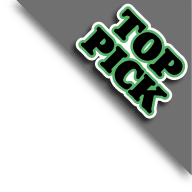 An unforgettable afternoon or evening on Table Rock Lake awaits you with one of the Showboat Branson Belle Lunch & Dinner Cruises.
Available 161 days between May 14 & Dec 31
May 15
12:00 PM
4:00 PM
8:00 PM
May 16
N/A
Sold Out
May 17
N/A
Sold Out
May 22
12:00 PM
4:00 PM
8:00 PM
May 23
N/A
Sold Out
May 24
N/A
Sold Out
May 29
12:00 PM
4:00 PM
8:00 PM
May 30
12:00 PM
4:00 PM
8:00 PM
May 31
N/A
Sold Out
>
Great for all ages, this 4x4 adventure will be the highlight of your trip to Branson. Bring the whole family along and try to find Bigfoot! This amazing off-road adventure will have you bouncing in your seat with excitement and thrills. With the fun and amazing safari buses, passengers will have great views of the surrounding region through the open-air sides of the bus. Riding along the roads to the farm, guests will be given details pertaining to all of the sights they see along the way. The expedition is great for all ages so everyone in the family will love this adventure! Don't miss out the next time you are in the Branson area.
Available 240 days between Now & Dec 31
May 06
10:30 AM
11:30 AM
12:30 PM
1:30 PM
2:30 PM
3:30 PM
4:30 PM
5:30 PM
May 07
10:30 AM
11:30 AM
12:30 PM
1:30 PM
2:30 PM
3:30 PM
4:30 PM
5:30 PM
May 08
10:30 AM
11:30 AM
12:30 PM
1:30 PM
2:30 PM
3:30 PM
4:30 PM
5:30 PM
May 09
10:30 AM
11:30 AM
12:30 PM
1:30 PM
2:30 PM
3:30 PM
4:30 PM
5:30 PM
May 10
10:30 AM
11:30 AM
12:30 PM
1:30 PM
2:30 PM
3:30 PM
4:30 PM
5:30 PM
May 11
10:30 AM
11:30 AM
12:30 PM
1:30 PM
2:30 PM
3:30 PM
4:30 PM
5:30 PM
May 12
10:30 AM
11:30 AM
12:30 PM
1:30 PM
2:30 PM
3:30 PM
4:30 PM
5:30 PM
May 13
10:30 AM
11:30 AM
12:30 PM
1:30 PM
2:30 PM
3:30 PM
4:30 PM
5:30 PM
May 14
10:30 AM
11:30 AM
12:30 PM
1:30 PM
2:30 PM
3:30 PM
4:30 PM
5:30 PM
May 15
10:30 AM
11:30 AM
12:30 PM
1:30 PM
2:30 PM
3:30 PM
4:30 PM
5:30 PM
May 16
10:30 AM
12:30 PM
2:30 PM
4:30 PM
May 17
10:30 AM
12:30 PM
2:30 PM
4:30 PM
May 18
10:30 AM
12:30 PM
2:30 PM
4:30 PM
May 19
10:30 AM
12:30 PM
2:30 PM
4:30 PM
May 20
10:30 AM
12:30 PM
2:30 PM
4:30 PM
May 21
10:30 AM
12:30 PM
2:30 PM
4:30 PM
May 22
10:30 AM
12:30 PM
2:30 PM
4:30 PM
May 23
10:30 AM
12:30 PM
2:30 PM
4:30 PM
May 24
10:30 AM
12:30 PM
2:30 PM
4:30 PM
May 25
10:30 AM
12:30 PM
2:30 PM
4:30 PM
>