Description
3 Redneck Tenors Photos (11)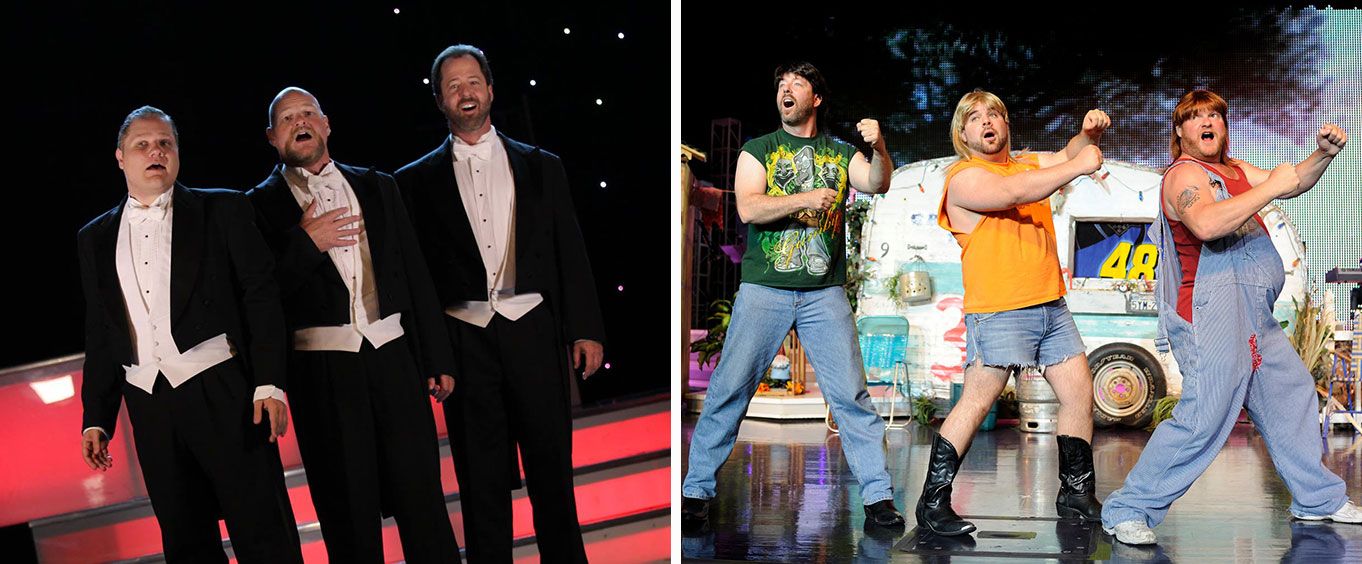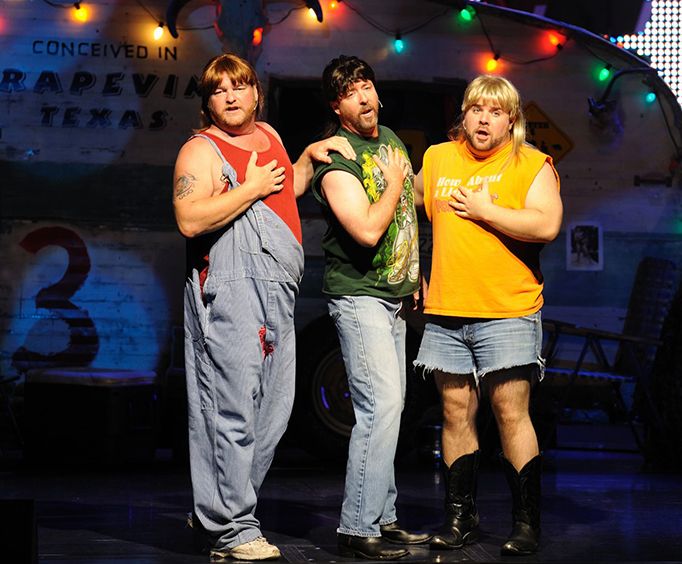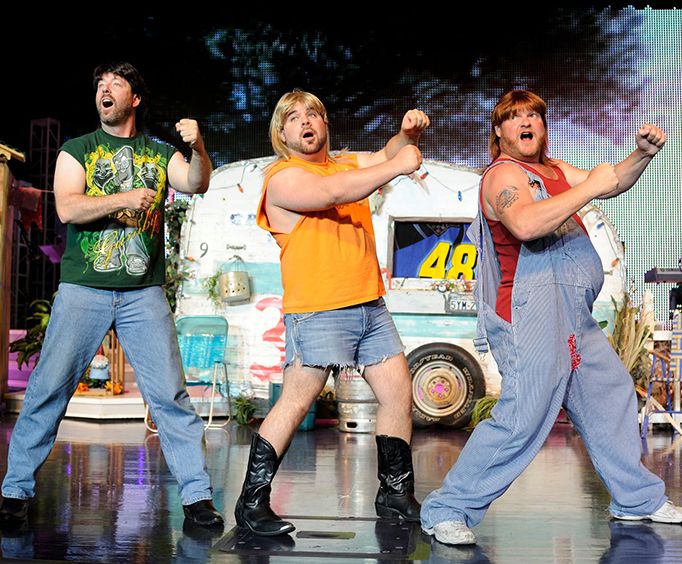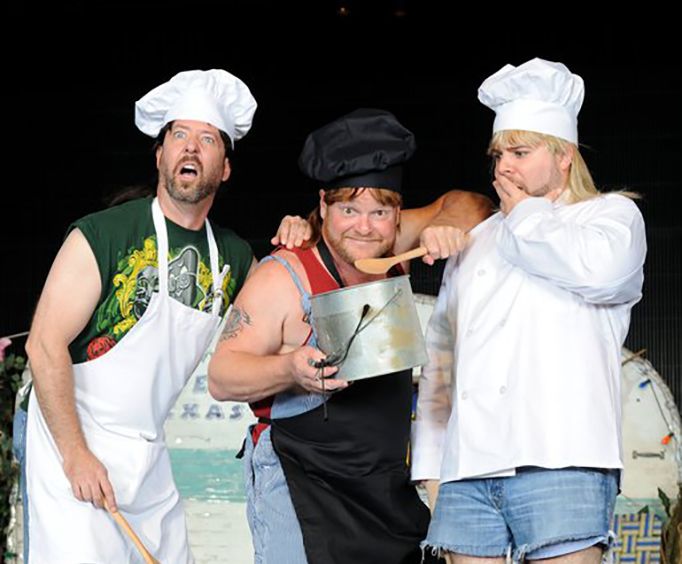 Featuring 'America's Got Talent' finalists, the Three Redneck Tenors show combines classic opera, backwoods humor and a 'Rise of the Underdog' plot to create family-friendly knee-slappin' entertainment.
The show combines down-home comedy and opera as three classically trained musicians; John Wilkerson, Alex Bumpas, and Mathew Lord present the tale of musicians from Paris, Texas who dreams of making it big time.
Throughout the production, you will hear a wide range of musical numbers ranging from Elvis to Puccini, ensuring an operatic performance the likes of which you have never seen. Whether looking for light-hearted comedy or a showcase of musical talent, you will be pleasantly surprised to find both in abundance with 3 Redneck Tenors – A New Musical Adventure.
Reviews
4.4 | 37 reviews
Gigi

✓
Verified Traveler
"Broadway comes to the ozarks."
Broadway comes to the ozarks...A chance to experience professional costuming, sound and dance, brought to us by the 3 redneck tenors. My family and i are booked to go...
Customer

✓
Verified Traveler
This show is very good and very funny. These men are professional opera trained tenors and it shows. Matt, the man who created the show is a graduate of julliard in new york. Well worth the money.
Connie Hochstein
Pincher Creek, Alberta
✓
Verified Traveler
These guys were fabulous and funny. We were very happy to get to see this show. Their professional side was a big wow. Their funny side was great. A dandy show
John J Petito
Valley Stream, NY
✓
Verified Traveler
Fun, riveting, enjoyable, and pleasing to the ears and eyes.