Enjoyable Walking Tours in Boston, Massachusetts
Enjoy the fresh air of the Boston, Massachusetts environment while learning many interesting facts about the area during these exciting walking tours. The Path to Independence Walking Tour focuses on the early history of colonial Boston and its importance to the American Revolution. Brush up your history!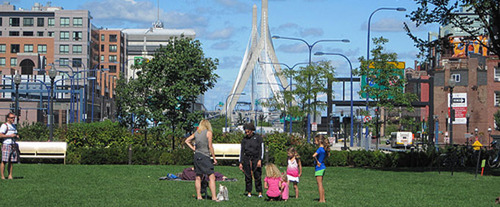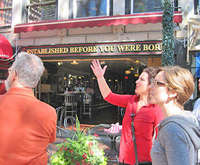 Walk in the steps of John Hancock and Paul Reveres as a knowledgeable guide leads the way through the streets of the historic streets of Boston's North End whole providing historical information about the area.
Available 80 days between Jun 30, 2018 & Dec 31, 2018
View Schedule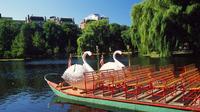 This walking tour of Boston's historical sites is the perfect way for a family to spend an afternoon exploring King's Chapel, the Boston Massacre Site, Beacon Hill, and the Boston Public Garden.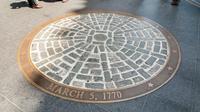 One of the great walking tours is the Downtown Freedom Trail tour that starts on State Street in Boston near the Old State House and continues past Faneuil Hall marketplace passing by various notable buildings and ending in Boston Common.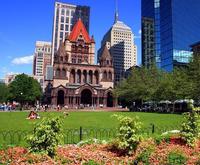 There are walking tours that you will have to book for your group from church that have those deep discussions about freedom and love but would like to have a tour guide in Copley Square located in Boston.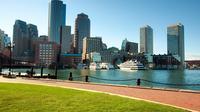 Spend a few hours walking through the northern end of Boston and along the waterfront with a guide who answers questions and offers details about the history of the area with stops at the Quincy Market and the Union Oyster House.
Available 26 days between Jun 27, 2018 & Dec 26, 2018
View Schedule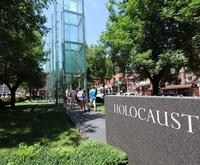 Come along and enjoy walking the streets of Boston and learning about the rich Jewish history of one of America's most prominent cities with a trained and informative guide when you embark on this unique and informative Boston Jewish Culture Walking Tour!
Available 27 days between Jul 2, 2018 & Dec 31, 2018
View Schedule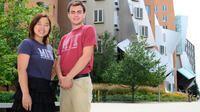 Whether a college student or just a family looking for an interesting tour, you should thoroughly enjoy the walking campus tour of MIT, which is led by a current student whp is filled with stories and personal experiences!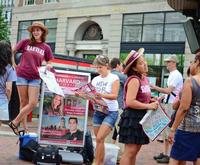 The Harvard Hahvahd" Campus Walking Tour is a unique take on touring the oldest university in the United States; the tour is an unauthorized look at the people and stories that shape this Ivy League institution.
Jun 24
10:30 AM
10:30 AM
10:30 AM
10:30 AM
10:30 AM
10:30 AM
10:30 AM
Jun 25
10:30 AM
10:30 AM
10:30 AM
10:30 AM
10:30 AM
10:30 AM
10:30 AM
Jun 26
10:30 AM
10:30 AM
10:30 AM
10:30 AM
10:30 AM
10:30 AM
10:30 AM
Jun 27
10:30 AM
10:30 AM
10:30 AM
10:30 AM
10:30 AM
10:30 AM
10:30 AM
Jun 28
10:30 AM
10:30 AM
10:30 AM
10:30 AM
10:30 AM
10:30 AM
10:30 AM
Jun 29
10:30 AM
10:30 AM
10:30 AM
10:30 AM
10:30 AM
10:30 AM
10:30 AM
Jun 30
10:30 AM
10:30 AM
10:30 AM
10:30 AM
10:30 AM
10:30 AM
10:30 AM
Jul 01
10:30 AM
10:30 AM
10:30 AM
10:30 AM
10:30 AM
10:30 AM
10:30 AM
>