Take Interesting Pictures with Photo Tours of Boston, MA
Visit many picturesque locations during photo tours throughout Boston, Massachusetts. Taking the Back Bay PhotoWalks Tour or the Footsteps to Freedom PhotoWalks Tour will take guests to many of the most visually stunning areas of the city for a day of photography and sightseeing. Take memories home with you in the form of photos.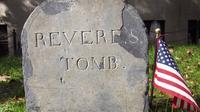 Take a photographic journey on the Freedom Trail and capture images of locations where the Patriots voiced their opinions on British rule and their idea to hike up the cost of taxes with ambitions to create a new government. Take your time on this two-hour tour and soak in the history!
Available 74 days between Jun 30, 2018 & May 25, 2019
View Schedule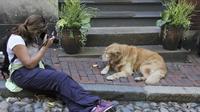 Enjoy a stroll through the history-rich, 19th century English inspired Beacon Hill including Acorn Street and learn about the area, how to create unique, beautiful photo's of the architecture, the perfect lighting from the antique gas lamps on the brick sidewalks and so much more!
Available 88 days between Jun 26, 2018 & May 28, 2019
View Schedule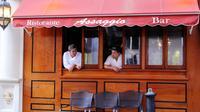 The Little Italy Photography Tour is held on Sunday afternoons and takes you on a tour of Boston's oldest neighborhood, taking you back in time while teaching you more about your favorite pastime- creative photography.
Available 47 days between Jul 1, 2018 & May 26, 2019
View Schedule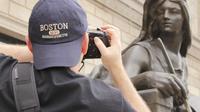 Grab your camera and walking shoes to join in on an exploration of historic Boston where you will be able to see iconic landmarks such as the Boston Public Library, former John Handcock Building, and Trinity Church.
Available 47 days between Jul 1, 2018 & May 26, 2019
View Schedule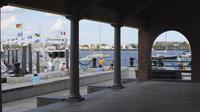 The photo tours in Boston are exceptionally fun for children and their parents who want to see the waterfronts that are located in Boston which is in the United States of America.
Available 6 days between Jul 20, 2018 & Sep 28, 2018
View Schedule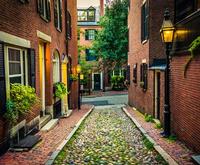 Follow along the cobblestone streets and alleyways of the beautiful Beacon Hill area of Boston as a professional photographer shows you all the most gorgeous locations for capturing your images. See the home of Little Women author Louisa May Alcott and find out how Beacon Hill got its name.
Pricing and schedule are currently unavailable.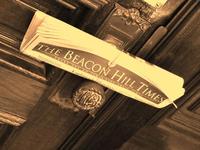 Listen to your informative tour guide as you weave your way through the stunning French inspired streets of the Back Bay neighborhood in Boston. See marvelous architectural structures like the John Hancock Tower in Copley Square and snap images of the gorgeous Victorian Homes that line the streets.
Pricing and schedule are currently unavailable.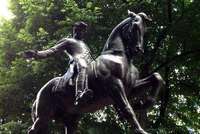 Follow along with the Freedom Trail with your knowledgeable tour guide and professional photographer as they lead you to historic places like the area of the Boston Massacre and Paul Revere's home. Take the most stunning images of these locations with the help of a professional photographer.
Pricing and schedule are currently unavailable.