Fall Foliage Tours in Boston, MA
A fall foliage tour in Boston, MA is an amazing way to see some of the most beautiful colors as the seasons change.

Boston Fall Foliage Tours
Fall foliage in New England is renowned for its beauty, and a fall foliage bike ride in Boston is a fun and active way to enjoy the rich colors of autumn.
Available 57 days between Sep 15, 2018 & Nov 17, 2018
View Schedule
A 5-day Washington DC Cherry Blossom Festival tour allows enjoyment of the beauty of thousands of cherry blossom trees in bloom in the nation's capitol as well as visits to some of the city's popular attractions.
Available 1 days between Mar 27, 2019 & Mar 27, 2019
View Schedule
Mar 27
7:00 AM
7:00 AM
7:00 AM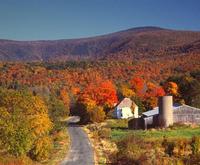 There is nothing more romantic then when the leaves begin to change and the Autumn on Old Cape Cod is a one of a kind tour that is the perfect getaway for couples who want something romantic to do together.
Available 6 days between Sep 18, 2018 & Sep 30, 2018
View Schedule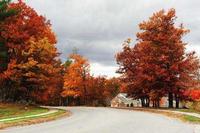 There are fall foliage tours in which you will have fun with your spouse and children as they take pictures and post them to Instagram while listening to the tour guide who will show you all around the city and explain the details of the tour.
Available 34 days between Sep 18, 2018 & Oct 28, 2018
View Schedule