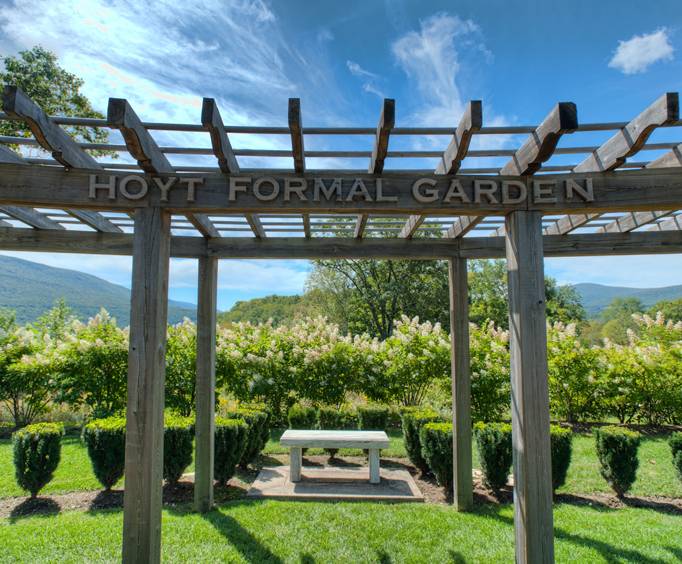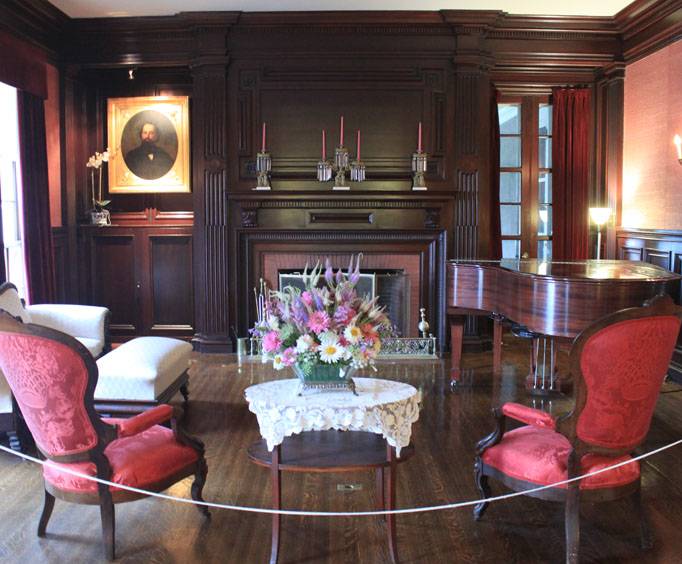 Hildene near Bennington, VT
1005 Hildene Rd. Manchester, VT 05254
Hildene is the historic home of Robert Todd Lincoln, the only child of President Abraham Lincoln and his wife, Mary Todd Lincoln, to survive to adulthood. This expansive estate is situated in the pristine mountains of southwestern Vermont in the town of Manchester. It is open to the public daily for self-guided tours of the home and gardens.
At over 8,000 square feet, this Georgian Revival-style home boasts 24 rooms, including 8 fireplaces. After a self-guided tour of the house, visitors can listen to the melodic sounds of the 1,000-pipe Aeolian organ, a gift from Robert Todd Lincoln to his wife Mary Harlan Lincoln. Guests can then venture outside to the Hoyt Formal Gardens, featuring over 1,000 peony blossoms from their original plantings. Other highlights include the carriage barn, the observatory, the retired Pullman Palace Car Sunbeam train carriage, and over 12 miles of scenic walking trails throughout the grounds.
Robert Todd Lincoln first visited Manchester as a child and fell in love with its beauty. In 1903, he commissioned what he termed his "ancestral home," and he and his family moved into the house in 1905. Lincoln's descendants occupied the house until 1975. In 1978, the non-profit organization Friends of Hildene purchased the property, restored it to its original glory, and opened it to the public.
The Green Mountain National Forest, which houses the Hildene estate, offers visitors a picturesque landscape, perfect for escaping the stress and strain of their daily lives. A visit to this region would not be complete without a stop at Lincoln's intriguing, historic home. This slice of our past is both educational and entertaining.