Spirit of Baltimore Lunch and Dinner Cruises
561 Light Street Baltimore, MD 21202 |
1-800-987-9852

Sail from Baltimore's Inner Harbor and prepare for an unforgettable cruise aboard the Spirit of Baltimore.

Details

Lunch Cruise last Approximately 2 hours.
Dinner Cruise last Approximately 2 1/2-3 hours.

Appropriate for All Ages

Handicap Accessible

View Schedule

View Menu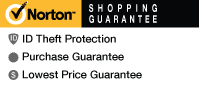 Description
With three panoramic, climate-controlled decks and one top-side open-air deck, the cruise ship is designed for your pleasure and is host to a gourmet buffet-style meal, live entertainment, and scenic views of the Patapsco River and Baltimore Inner Harbor. The ships also boasts spacious dance floors and full service bars for exciting nights out with friends or evening getaways with loved ones. A cruise on the Spirit of Baltimore is a vacation in itself, and you will want to bring your friends and family to create memories to last a lifetime.
About the Spirit of Baltimore
Cruise comfortably on the Spirit of Baltimore, and enjoy three panoramic decks, including two enclosed, climate-controlled decks and one open-air lounge deck. Each deck houses a bar and dance floor, and the top-side deck offers lounge seating and cocktail tables. The Spirit of Baltimore is climate controlled, and is able to sail in all weather year round.
Attire - For dinner cruises, appropriate attire includes nice slacks, polo shirts, and sundresses. All other cruises allow more relaxed casual attire. Jeans, shorts, collarless t-shirts, and sneakers are strongly discouraged.
Seating - The ship offers cruise-style open seating, and most tables accommodate 4-8 guests.
Things to See:
Maryland Science Center - The Science Center was opened to the public in 1976 and includes three levels of exhibits including a planetarium and an observatory. In 1987 an IMAX theater was added to the center, and in 2004 a large addition was opened that now include more than 24 different dinosaur skeletons.
Canton - Covering 350 acres and now serving as a neighborhood of homes, condos, offices, clubs, and restaurants, Canton was the original home of many of Baltimore's earliest industries. These industries included Stodder's Shipyard as well as other mills and warehouses.
Fort McHenry - Fort McHenry is a coastal star-shaped fort best known for its successful defense of the Baltimore Harbor when the British Navy attempted an attack during the War of 1812. During a bombardment on the fort, Francis Scott Key was inspired to write the poem 'The Star-Spangled Banner' that would later become the United States national anthem.

Options:
Spirit of Baltimore Lunch Cruise
Available 2/15/2016 until 3/31/2016 View Detailed Schedule
When boarding the Spirit of Baltimore at Baltimore's Inner Harbor for the lunch cruise, guests will behold breathtaking scenery of the Baltimore Inner Harbor and city. They will have a wide variety of lunch options in the lunch buffet, and guests can eat while taking in the sights of the Maryland Science Center, Francis Scott Key Bridge, Living Classrooms and many more in one of the ship's panoramic, climate-controlled inner decks. After your meal, relax and stroll through the decks of the ship, make your way to the top-side, open-air deck to take a deep breath of harbor air, and catch the live entertainment, spot-lighting some of the hottest interactive DJs in the city.
Spirit of Baltimore Dinner Cruise
Available 2/15/2016 until 3/31/2016 View Detailed Schedule
Sail from Baltimore's Inner Harbor and enjoy the Baltimore skyline as you've never seen before from panoramic windows that give you a beautiful view of Charm City when all of it's lights come on after dark. Sail by numerous notable buildings and landmarks like Ft. McHenry and the Francis Scott Key Bridge, Maryland Science Center, Canton and Stodder's Shipyard, and many more. Enjoy a delicious buffet-style dinner, stroll the decks of the ship, and be sure to catch some of the best DJs in the city that will be spinning Top 40 hits through the evening.