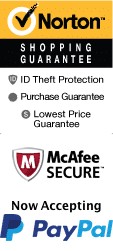 Quality Inn & Suites Airport Austin TX
2751 Tx Hwy 71 East Austin, TX 78617
1-800-987-9852
Chat Now
Austin, TX is an amazing place to visit, and you can enhance your vacation to the city by booking a stay at the Quality Inn & Suites Airport. With a great location close to the airport, you can fly in and enjoy an easy and convenient vacation. The hotel is also close to other places like Hornsby Bend Bird Observatory and Onion Creek Wildlife Sanctuary. Nearby restaurants include Whataburger and Live Oak Brewing Company.
About the Hotel
After spending the day exploring everything cool that Austin, TX has to offer, return to your room at the Quality Inn & Suites Airport. This hotel is great and offers many features to ensure that you and your guests remain comfortable during your stay. With a beautiful and welcoming lobby with lounging chairs and a friendly staff, you will have all of your needs met upon check-in. While at the hotel, guests can also enjoy features like vending machines and a free continental breakfast to jumpstart their mornings.
About the Rooms
Return to your room once you are finished exploring Austin, TX and enjoying the great features of the hotel. The rooms are the crown jewel of the hotel, as they offer a variety of fantastic amenities to its patrons. The rooms feature a living area with a flat-screen tv, coffee maker, iron and ironing board, refrigerator, and microwave. They also offer free WiFi and cable TV. With amazing features, you will feel right at home at the Quality Inn & Suites Airport.
Don't miss out on exploring Austin, TX and its amazing restaurants, shopping ventures, and attractions. While in the area, you can create a memorable vacation by booking a room at the great Quality Inn & Suites Airport location. Remain close to tons of fun while enjoying all the perks of home right at your hotel.
Location Highlights
Located just minutes away from the bustling city center, the Quality Inn & Suites Airport 2 hotel offers guests the perfect blend of comfort and convenience. Guests can take advantage of a range of shopping opportunities, including several nearby grocery stores and convenience stores for quick snacks or travel essentials. For those in search of something unique, the nearby South Congress district offers a range of quirky boutiques and craft malls. Foodies will love the variety of restaurant options available, including the famous salted caramel pancakes at the Snooze an AM eatery. In addition to these city center attractions, guests can also take a stroll through the nearby Lady Bird Lake Park or visit the breathtaking Texas State Capitol. With so much to explore in the vicinity, this hotel is the perfect choice for those looking to experience Austin's diversity and charm.
.
Book Now!