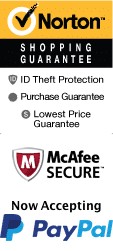 Lone Star Court, by Valencia Hotel Group
10901 Domain Drive Austin, TX 78758
1-800-987-9852
Chat Now
If you are looking for a unique and stylish place to stay during your vacation in Austin, the Lone Star Court by Valencia Hotel Group is an excellent choice. This hotel blends modern amenities with a vintage-inspired design, creating a cozy and inviting atmosphere that will make you feel at home. With excellent service and attention to detail, the Lone Star Court is the perfect place to relax and explore the best of what Austin has to offer.

Less than a mile from the hotel, you will find the beautiful domain shopping mall, where you can enjoy shopping, dining, and entertainment. The hotel is also close to several top activities, including Rock Rose Avenue, an excellent spot for nightlife, dining, and shopping. Zilker park, a favorite spot for outdoor activities like hiking and music festivals, is only about six miles away, making the Lone Star Court an ideal home base for your adventures.

The Lone Star Court offers a range of amenities that are sure to enhance your stay. The hotel has a 24-hour fitness center equipped with state-of-the-art equipment to help you stay in shape. The hotel also features an outdoor pool that is perfect for a refreshing swim or a relaxing afternoon in the sun. In the evenings, you can unwind in the hotel's hot tub, where you can soak in the warm water and let all your worries melt away.

The Lone Star Court also offers a delicious and satisfying continental breakfast every morning, perfect for fueling up before a day of exploring the nearby attractions. The breakfast features fresh pastries, fruit, and other continental favorites, as well as a variety of hot dishes to choose from. Additionally, the hotel has a unique on-site food trailer court, featuring local food trucks offering a variety of cuisine options.

The hotel offers comfortable and stylish rooms that are designed to make you feel at home. Every room is equipped with a flat-screen TV, cable/satellite TV, a coffee maker, an iron and ironing board, and free local calls. Every room has high-speed internet available, making it easy to stay connected to loved ones or catch up on work. If you need room service, it is available during specific hours, and there is a fridge and microwave in each room.

When it comes to dining and entertainment options near the hotel, there are plenty of choices available. The hotel is conveniently located near several excellent restaurants, including Uchiko and Jack Allen's Kitchen, both within five miles. A short drive from the hotel will take you to attractions like the Frank Erwin Center and the University of Texas campus. Barton Creek Square Mall, home to over 100 stores, is also a short drive away, making it easy to indulge in a little retail therapy during your stay.

Overall, the Lone Star Court by Valencia Hotel Group offers a unique and unforgettable experience. With its retro-chic aesthetic and excellent amenities, this hotel is the perfect choice for anyone looking for a little extra luxury and style during their stay in Austin.
Location Highlights
Nestled in the heart of Austin, Texas, the Lone Star Court by Valencia Hotel Group embodies the true essence of southern charm with its unique architecture and cozy accommodations. The hotel is ideally located near several shopping hubs, including grocery stores such as H-E-B and Whole Foods, as well as upscale boutiques like the Domain and Craft Malls. For foodies, there is a wide range of tempting dining choices around the hotel, from the famous tacos at Tacodeli to the locally brewed beer at Hopdoddy Burger Bar. Guests will also delight in exploring the nearby attractions, like the peaceful tranquillity of Zilker Metropolitan Park and the rich history of the Texas State Capitol. With its perfect location and top-notch amenities, Lone Star Court by Valencia Hotel Group is the ideal choice for travellers seeking a memorable stay in Austin.
.
Book Now!