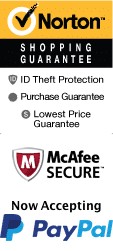 La Quinta Inn Austin Oltorf
1603 E. Oltorf Boulevard Austin, TX 78741
1-800-987-9852
Chat Now
The La Quinta Inn Austin Oltorf is a perfect spot for your next vacation in Austin, Texas. The hotel offers comfortable and affordable accommodations suitable for people traveling alone, with family, or friends. Its strategic location, coupled with its excellent facilities, makes it an ideal choice for tourists exploring Austin. Enjoy your stay here, as you're taken on a journey of exceptional hospitality.

Less than a mile from La Quinta Inn Austin Oltorf, you'll find a plethora of activities to enjoy. Music enthusiasts will enjoy the proximity to the famous Austin live music scene. Visitors can explore the sights and sounds of the city or head down to the 6th Street entertainment district. Families with young children will enjoy the Austin Zoo, which is less than a 10-minute drive away. For business travelers, the Austin Convention Center is just 5 miles away from the hotel.

Upon your arrival, you'll be welcomed by friendly staff and a warm ambiance. The hotel offers various amenities to make your stay comfortable and enjoyable. The fitness center, heated indoor pool, and hot tub are popular spots for guests to unwind, while free parking and convenient laundry facilities make your stay a little easier. The La Quinta Inn Austin Oltorf also offers complimentary continental breakfast every morning for all guests.

All the rooms at La Quinta Inn Austin Oltorf are equipped with all the necessary amenities. Whether you need to catch up on work or relax in front of the TV, they are designed to satisfy all guests. Some of the amenities provided in the hotel rooms include high-speed internet, cable TV, a coffee maker, fridge, and microwave. We ensure that every guest has a comfortable stay, which is why we have a 24-hour front desk for all your needs.

If you want to explore the city's attractions, you'll find plenty of options nearby. There are many local eateries offering a wide range of cuisines to satisfy your appetite. Various malls and sporting arenas are also easily accessible from the hotel. Just a few miles away, you'll find the Barton Creek Square Mall, another popular spot for shopping and entertainment.

In conclusion, the La Quinta Inn Austin Oltorf is an excellent hotel for vacationers looking for an affordable and comfortable stay in Austin. Its location, amenities, and efficient service make it a top choice for those visiting the city. Don't hesitate to book your stay here and make your Austin vacation a memorable one.
Location Highlights
La Quinta Inn Austin Oltorf is a delightful hotel located in the heart of Austin, close to numerous attractions and amenities. Whether you're here to explore the city's vibrant culture, attend business meetings or simply unwind, this hotel is the perfect place to stay. If you're a food lover, you'll be happy to know that there are plenty of nearby restaurants offering everything from traditional Texan barbecue to exotic Asian cuisine. For those who want to do some shopping, the hotel's convenient location gives you easy access to popular shopping destinations like South Congress Avenue, Barton Creek Square Mall, and the Domain. Outdoor enthusiasts can take advantage of Austin's many parks and green spaces, such as Zilker Park, Auditorium Shores, and Lady Bird Lake. In short, La Quinta Inn Austin Oltorf is a great base for exploring the city's many attractions.
.
Book Now!