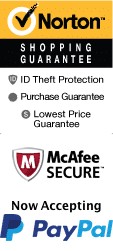 Austin Marriott North
2600 La Frontera Blvd Austin - Texas, TX 78681
1-800-987-9852
Chat Now
Looking for the perfect spot for your next vacation in Austin, TX? Look no further than the Austin Marriott North, the ideal location for a comfortable and luxurious stay. This hotel offers its guests everything that they could need for their vacation and more, making it the perfect place to call home while exploring all that Austin has to offer.

Located less than a mile from the Round Rock Sports Center, this hotel is ideal for travelers who are visiting the area for a sporting event. The hotel also offers easy access to the Austin Aquarium, giving families the perfect opportunity to take the kids on a fun and educational day trip. For a more relaxed experience, head to the nearby Lake Travis to enjoy a day in the sun or explore the local wineries that the area is known for.

The Austin Marriott North prides itself on offering its guests an array of amenities and features that will make their stay as comfortable and enjoyable as possible. The hotel offers a fitness center, pool, and hot tub, as well as a continental breakfast that is sure to leave you feeling energized for a day of exploring the city. Take advantage of the hotel's complimentary Wi-Fi and stay connected with friends and family back home, or indulge in some room service while relaxing in your room.

Every room at the Austin Marriott North is equipped with a fridge and microwave, allowing you to store your leftovers and heat up a midnight snack. Guests can also enjoy the cable TV and high-speed internet that is available in every room. If you are in need of any additional amenities or services, simply call the front desk and the friendly staff will be happy to assist you.

For those who love to indulge in delicious food, there are plenty of options located within just a few miles of the Austin Marriott North. Head over to the nearby La Margarita, a favorite of locals that serves up some of the best Tex-Mex cuisine in town, or check out the food trucks at the nearby Round Rock Food Truck Festival. If you are looking for some retail therapy, you can also visit the nearby Round Rock Premium Outlets, which offer a variety of shops and boutiques.

At the Austin Marriott North, every detail has been carefully considered to ensure that your stay is as comfortable and enjoyable as possible. With top-notch amenities and features that cater to every need and desire, this hotel is the perfect place to call home while exploring everything that Austin has to offer.
Location Highlights
Located just minutes away from the bustling city of Austin, the Austin Marriott North hotel is the perfect place to stay for a fun-filled vacation. This hotel offers the convenience of being near major highways and airports while also being close to various local attractions. Take a short drive and explore the beautiful parks and trails such as Lake Travis and the Domain. Shop for local souvenirs at the nearby boutiques or visit the nearby Craft Mall for unique handmade items. Feeling hungry? Head on over to the famous Texan restaurant, Black's BBQ, for a taste of authentic southern barbecue. With an abundance of restaurants and cafes to choose from, indulge in a variety of different cuisines ranging from Tex-Mex to farm-to-table fresco dining. Whether you're seeking adventure or relaxation, the Austin Marriott North hotel is the perfect place to experience everything that this vibrant city has to offer.
.
Book Now!