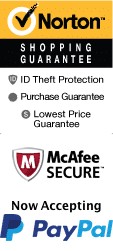 Texas Hill Country and Lbj Tour From Austin
Travel to LBJ National Historic Site. This site is a testament to the life of President Lyndon Baines Johnson - the 36th president of the United States, who served in office from 1963 until 1969. Located near Johnson City, Texas, on land donated by his sister's family, national park service and state officials constructed the modest but substantial ranch house called The Elms about two miles from his birthplace home. Visit LBJ's gravesite and burial plot, where he and Lady Bird are buried side-by-side with her sister Josefa. Return to Austin for supper at Threadgill's World Headquarters, followed by live music featuring local Austin artists like Asleep at the Wheel or Joe Ely Band. Visit the Austin Visitors Center for more information.
This morning, a group of Texas Hill Country travelers will travel to the Lyndon B. Johnson National Historical Park at Johnson City, Texas, on a bus tour of LBJ sites that includes a visit to his birthplace home in Stonewall and a tour of three national monuments located near the Rockport Turnpike in Johnson City. There will be an afternoon visit to the LBJ Ranch in Johnson City and an evening trip back to Austin with a performance by Asleep at the Wheel or Joe Ely Band -- or your pick!
The trip costs $855 per person based upon double occupancy of a deluxe-class room at the Hyatt Regency Hotel in downtown Austin. To guarantee your choice of tour date and double room, you must submit payment in full by April 6th. The tour fee includes all meals, concerts, transportation to and from Austin, entrance fees to all sites, a National Park Service-guided tour of LBJ sites in the Texas Hill Country, and a bus tour guide during the day.
Some highlights of the trip include: 1) visiting LBJ's birthplace home at Stonewall – 1.5 hours drive from Austin; 2) touring three national monuments near Johnson City – Lyndon B.