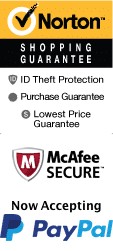 Small-Group Graffiti Tour with Painting Class in Austin

Small-group tour

Informative, friendly and professional guide

Explore the local streets on a walking tour of the city

All necessary equipment included

Duration: 2 hours 30 minutes

Schedule
Small-Group Graffiti Tour with Painting Class in Austin These tours are 1.5 hours long and will have a lot of fun, engaging activities to get you started on your journey of getting creative!
The tour will include a 45-minute painting class, led by an instructor that is certified by the best of Austin's fine art department! There will be over 6 different locations where you'll find various types of wall-space for graffiti.
You won't want to miss this opportunity to get creative and leave your mark in one of the most popular cities in America! This tour is perfect for ages 8+ with parents accompaniment and those who are new to graffiti or who would like a guided introduction.
We will meet at 10:30 AM, just a few blocks from the convention center. When you arrive we will walk over to our first location to do some practice painting and learn how to get the colors right. We'll take off shortly after that to continue practicing and adding more details.
There will be a short break in the middle to get some food or drink and we'll head out again to paint some more! This tour is great for groups, but if you don't have a group already you can always join one that is already taking place. We will do our best to match you up with one.
This tour is 1.5 hours long, around $40 per person and will include a 45-minute painting class in one of the best art schools in Austin. This is just one stop on the tour and once you have completed the tour you are free to come back and paint some more anytime you want!
Book Now!