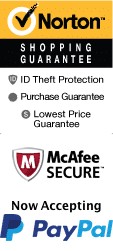 Peace, Love, and Zilker Bike Tour

Excellent value for money

Family friendly

Get inside tips from a local

Ideal choice for families

Informative, friendly and professional guide

Led by a local guide

Duration: 90 minutes

Schedule
In this life, everyone wants to have a good time, either by yourself or with family and friends. Especially if it is something that will help you get off the hook once in a while. There is this fantastic activity, Peace, Love and Zilker bike tour which is a perfect fit especially if you love outdoor fun. The thrill is a 90 minutes' tour which is an ideal choice for families as it is very informative, friendly and led by a professional guide. This deal has an excellent value for money!
Before commencing this bike tour, our professional guide will help you go over the details of safety rules and bike operations. Some water will be provided to each of our customers. The one and a half hike and bike trail will then start as you stop over the amazing sights to take some photos to store some memories and learn about the history of this great city. After the bike tour is over, the customers will then return to the shop and return the bikes, and if it were in their schedule, they would be provided with a shuttle which will take them back to their respective hotels.
The pick-up points which is also the drop of point is at the Barton Springs Bike Rental Shop at 2 pm. You will receive a confirmation once you pay and you have confirmed the time you will be attending. If by chance it is canceled, you will be provided with an option of an alternative date or a full refund of your money.
The ride is an opportunity you do not want to miss out as it is guaranteed fun and lots of fun. The adventure is a perfect way to make family time as well as friendship hangouts even more interesting. Make the necessary arrangements to book reservations and have the time of your life!
Book Now!