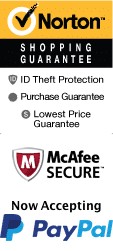 Our Famous Ghost and Bat Segway Tour
1108 Lavaca St Austin, Texas 78701
1-800-987-9852
Chat Now
On the Our Famous Ghost and Bat Segway Tour, you'll embark on a journey through Downtown Austin, TX, and its bustling nightlife, guided by your knowledgeable and charismatic tour guide. As the sun sets, you'll make your way towards the Congress Bridge, famous for hosting the largest bat colony in North America. You'll witness this natural phenomenon first-hand as you watch over 1.5 million Mexican free-tailed bats take to the sky, forming a magnificent stream of black that's sure to leave you in awe.

As you glide through Congress Avenue and the vibrant entertainment district, you'll also hear spine-tingling ghost stories and learn about the city's fascinating history. Your guide will take you to mysterious and haunted locations, revealing the gruesome tales that haunt their walls. You'll get to experience the city's rich culture and folklore, and even visit a few unexpected spots that only true locals know about.

The tour's duration is approximately two hours, and no prior Segway experience is required. The tour includes a brief safety training, and all equipment, such as helmets and headsets, is provided. The tour is conducted in small groups, ensuring a personalized experience and allowing enough time for a handful of stops throughout the journey.

The Our Famous Ghost and Bat Segway Tour is a unique blend of history, folklore, and nature. As you sail through one of Austin's most bustling areas, you'll witness one of the oldest and largest bat colonies in the world and indulge in some spine-chilling ghost stories that will keep you on the edge of your Segway. You'll experience a side of Austin that only a select few have seen, and you'll leave with memories that will last a lifetime.

The activity has received rave reviews from previous visitors, with many praising the guides' expertise and ability to create a fun and engaging atmosphere. So, whether you're a solo traveler, a couple, or a group, this tour promises to be an exciting and unforgettable adventure for all.

In conclusion, the Our Famous Ghost and Bat Segway Tour offers a one-of-a-kind experience that's perfect for those looking for an exciting, yet informative, way to spend their evening. Come explore the haunted corners of Austin, witness the spectacular bat migration, and leave with a newfound appreciation for the city's rich culture and history. This is an adventure that you won't want to miss!
Frequently Asked Questions for Our Famous Ghost and Bat Segway Tour:
Where does the tour meet?

1108 Lavaca St, Austin, TX 78701, USA

Approximately how long could a customer plan to spend at Our Famous Ghost and Bat Segway Tour?

It lasts approximately 2.5 hours.

What methods of transportation does the Our Famous Ghost and Bat Segway Tour use?

Segway.

For what ages is the tour appropriate?

Minimum age is 14 years old. Children under 18 must be accompanied by a parent or guardian.

Is photography / video recording allowed on the Our Famous Ghost and Bat Segway Tour?

Yes.
Book Now!