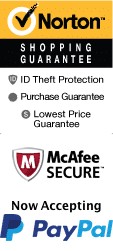 Let It Ride! Austin Electric Bike Tour
If you're looking for a unique and exciting way to explore the city of Austin, look no further than the Let It Ride Austin Electric Bike Tour! Located in the heart of downtown Austin, this fun and eco-friendly bike tour takes you on a thrilling journey through some of the city's most iconic landmarks and attractions.

During the tour, you'll ride on state-of-the-art electric bikes that make traveling around the city a breeze. With pedal-assist technology, you'll be able to effortlessly climb hills and zip through city streets with ease. Along the way, a knowledgeable guide will point out interesting facts and history about the city, as well as provide insider tips on the best places to eat and drink.

The tour covers a range of popular destinations, including the Texas State Capitol, Rainey Street, and Lady Bird Lake. You'll also make stops at some of the city's lesser-known but equally charming spots, such as the historic neighborhood of Bouldin Creek and the picturesque Zilker Botanical Garden.

The Let It Ride Austin Electric Bike Tour is perfect for all fitness levels and ages. Whether you're a seasoned cyclist or a first-time rider, the electric bikes make it easy to keep up with the group and explore the city at a comfortable pace. And with frequent stops at top attractions and plenty of photo opportunities along the way, you'll create memories that last a lifetime.

So if you're ready to experience the sights and sounds of Austin like never before, book your spot on the Let It Ride Austin Electric Bike Tour today! With a combination of fun, adventure, and convenience, it's the ultimate way to see the best of the city.
Book Now!