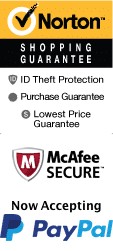 Congress Avenue Bat Bridge Kayak Tour
East Ave Austin, Texas 78701
1-800-987-9852
Chat Now


This 2-hour guided kayak tour begins at the Texas Rowing Center, located just a mile away from downtown Austin. You will receive a detailed introduction to kayaking, so no previous experience is necessary, and will be provided with all required equipment including a life jacket, paddle, and kayak. After a safety briefing, you will launch your kayak and paddle towards the Congress Avenue Bridge.

As you approach the bridge, you will be amazed by the sight of bats flying above you. Once you reach the bridge, you will be in the perfect spot to watch as the bats soar into the sky and form a spectacular swarm. The knowledgeable guide will provide you with interesting facts and stories about the bats, as well as explaining the significance of their role in the local ecosystem.

The kayaking then continues downstream, where you will see more breathtaking views of the Austin skyline. The tour allows for plenty of rest stops along the way, making it perfect for all ability levels. Children are welcome, and the tour is handicap accessible as well.

The Congress Avenue Bat Bridge Kayak Tour takes place from March to November, every day except for Thursdays, and typically lasts around 2 hours. The distance covered is approximately 2 miles, and no specific clothing is required, though comfortable and weather-appropriate attire is recommended.

The Congress Avenue Bat Bridge Kayak Tour is an experience that you'll never forget. Not only do you get to paddle through the heart of downtown Austin but you also get to witness a natural marvel that is unique to the area. The tour is perfect for all ages, making it an ideal activity for families or couples looking for a romantic evening out. Don't miss this amazing opportunity to see one of the most memorable sights in Texas.
Book Now!