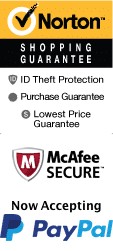 Brunch Bus: Explore Austin's Brunch Scene
602 E 4th St Austin, Texas 78701
1-800-987-9852
Chat Now
Brunch Bus: Explore Austin's Brunch Scene
Are you a foodie looking for the latest culinary trends? Then the Brunch Bus in Austin, Texas, is perfect for you! Brunch has become a beloved institution in the city, and this tour will take you to the best brunch spots in town. You'll have the chance to sample a diverse range of dishes, which are sure to leave you completely satisfied. Austin is known for being the music capital of the world, and by joining the Brunch Bus Tour, you'll also get to explore the vibrant and eclectic city.
Upon boarding the Brunch Bus, you'll embark on a three-hour journey of culinary delight. With a friendly and knowledgeable guide, you'll visit some of the most popular brunch destinations in Austin. From traditional Tex-Mex dishes to contemporary breakfast classics, you'll be able to sample a wide range of culinary delights. You'll also get to enjoy complimentary drinks like mimosas and bloody Marys.
During the tour, you'll explore different neighborhoods of Austin, each with its unique atmosphere and style. You'll also get insider insights into the food culture of Austin, and the origin of some of the delicious dishes you're tasting. The tour also includes a stop at a local farmer's market, where you'll discover fresh and local produce used by some of Austin's renowned chefs.
In addition to the excellent food and drink, the Brunch Bus will let you experience Austin's other treasures. You'll have the opportunity to see famous landmarks like the State Capitol, the Graffiti Park, and the University of Texas campus. The tour also passes through live music venues, giving you a glimpse of Austin's famous music scene.
The Brunch Bus is a relatively new tour, but it has quickly become one of the most popular food tours in Austin. It's an excellent way to discover Austin's food culture, learn about the city's history, and meet fellow food enthusiasts. The tour is also perfect for people who want to experience a unique and fun weekend activity with friends and family.
In conclusion, the Brunch Bus is a must-try for anyone visiting Austin, Texas. From delicious food and drinks to an exploration of the city's landmarks, there is no shortage of adventure on this tour. So, make sure to hop on the Brunch Bus for a tasty and exciting journey that you won't forget!
Frequently Asked Questions for Brunch Bus: Explore Austin's Brunch Scene:
What methods of transportation does the Brunch Bus: Explore Austin's Brunch Scene use?

Bus.

Approximately how long does the Brunch Bus: Explore Austin's Brunch Scene last?

It lasts approximately 3 hours.

For what ages is the tour appropriate?

Minimum age is 21 years, legal proof of ID required.

Is photography / video recording allowed on the Brunch Bus: Explore Austin's Brunch Scene?

Yes.

Where does the tour meet?

602 E 4th St, Austin, TX 78701, USA
Book Now!