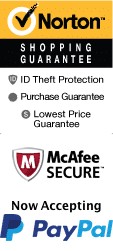 Bat City Bridge Segway Tour in Austin
504 Trinity St Austin, Texas 78701
1-800-987-9852
Chat Now
Embark on a thrilling adventure with the Bat City Bridge Segway Tour in Austin, Texas. This two-hour guided tour takes you on a journey through the streets of Austin and under the famous Congress Avenue Bridge, home to the largest urban bat colony in North America. Witness incredible views of the city skyline and enjoy the fresh air as you cruise along on a Segway.

Starting at the heart of downtown Austin, the tour guides will teach you how to properly operate a Segway before hitting the open road. As you pass through historic landmarks and local hotspots, the knowledgeable guides will provide you with fascinating tidbits about the city's culture and history. Once you reach the Congress Avenue Bridge, the real excitement begins. Watch as thousands of bats take flight and soar into the night sky, creating an unforgettable spectacle.

The Segway tour covers a distance of approximately six miles and requires minimal physical exertion, making it the perfect activity for all ages and fitness levels. The tour runs daily and includes the use of a Segway, helmet, and audio system, ensuring that you don't miss a single word of the tour guide's informative narration.

Besides the bat colony, the tour takes you through the vibrant downtown and scenic Lady Bird Lake. You'll get to see some renowned landmarks such as the Texas Capitol and a stop at Auditorium Shores, where Stevie Ray Vaughan's monument lies.

Discover the rich history of Austin and experience the magic of its beautiful scenery, from stunning sunset views to the breathtaking city skyline. The Bat City Bridge Segway Tour promises to be the highlight of your visit to Austin, leaving you with unforgettable memories and a newfound appreciation for this incredible city.

Don't miss out on this exhilarating experience that combines adventure, history, and natural wonder in one exciting package. Book now and get ready to discover the best of Austin from the comfort of a Segway.

In summary, the Bat City Bridge Segway Tour is a unique and entertaining way to experience the beauty of Austin's skyline, architecture, and wildlife. So come and join us on this exciting adventure of a lifetime. Let Bat City Bridge Segway Tour provide you with an unforgettable Austin experience that you will remember forever.
Frequently Asked Questions for Bat City Bridge Segway Tour in Austin:
What methods of transportation does the Bat City Bridge Segway Tour in Austin use?

Segway.

Approximately how long does the Bat City Bridge Segway Tour in Austin last?

It lasts approximately 2.5 hours.

Is photography / video recording allowed on the Bat City Bridge Segway Tour in Austin?

Yes.

Where does the tour meet?

504 Trinity St, Austin, TX 78701, USA
Book Now!