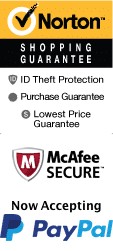 Austin's Salt Lick and Winery Shuttle
Be certain that you have checked out the tour schedule online because there is a full map. Look at all the places that you will be taken, and remember that each location is very unique. You could go in for a tasting in a few of these spots, and you might run across a winery tour that shows you how the grapes are made.
The shuttle drops you off along the way, and another one of these shuttles will pick you up later. You get to decide how long it takes to get through this tour, and you are free to get on and off as much as you want. One ticket lets you use the tour all day.
The shuttle has a map online, and you must use that map to see if there are any places that you really want to go. You can plan your stops, or you might stay on the shuttle and take pictures.
The Austin Salt Lick and Winery shuttle takes you everywhere you need to go, and it moves quickly. You can get on and off as much as you want, and it helps you see the best of drinks in Austin.
Book Now!