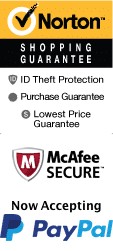 Austin in a Nutshell Bike Tour

Cycle the city streets to absorb the local atmosphere

Excellent value for money

Get inside tips from a local

All necessary equipment included

Duration: 2 hours

Schedule
Enjoy a day in the Sun out in Austin Texas with a bunch or lasting a total of 2 hours and still leaves a good amount of time left in the day for guests and families to do other thing as well as this fun exercising adventure this is a activity that is friendly to all age groups so bring the whole family and have a blast. The tour is available all days of the week and includes everything one will need on the journey through the city bike rental begins at 10 a.m. until 4 p.m. participants must specify which time they would like to rent the bikes. Hotel pickup is available as are helmets though if over the age of 18 participants need to worry as helmets are optional for those passengers. The tour will be in North Texas in the States capitol the tour will include a brief history of the state and city as well as Landmark sightings. Make sure to bring comfortable shoes and if guests would like they would be able to bring the camera for photography not only will you be able to see downtown on this tour but you will see so much of the Texas area but this tour will leave a permanent impression on all participants whatever the age group. There is a minimum of two people needed to book this tour if there are not enough guess the tour will not be conducted and the participating guests will receive a full refund. There is a recommendation to bring gratuities but that is not required just get out and have a fun-filled day in the Austin area.
Reviews

Valerie Dougherty
Findlay, OH
✓
Verified Traveler
Lots of fun. Great guides with lots of knowledge and information about austin.
Tip: On a warm day, drink plenty of water.
Book Now!