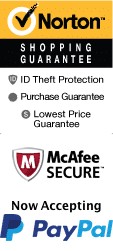 Austin Live Music & Brewery Tour
There are just certain things that seem to go together, hamburgers and French fries, the South and sweet tea and music and brews. The latter is what you will be able to enjoy when you head out on an Austin Live Music and Brewery tour. If you are planning on making a trip to the Capital of Texas, then you will want to make sure that you take part of this activity to help pass the time and enjoy some of the cultures that the city has to offer those that come to the city. Those that have taken this tour have said it is the best three hours that they have spent as they get to see a lot of the things that makes Austin unique and so popular.
There are some things that you need to make sure that you know before you head out on your tour. To make your experience that much more enjoyable. One of the top things is to make sure that you arrive early as this tour will fill up fast and you will want to make sure you get a good seat. While reservations are not mandatory, you will want to make sure that you make them as this is a very popular tour and it often sells out very fast. If you bring your own cooler, make sure that it is small and could easily fit into a school locker. If you are wanting to have a few drinks before the tour, there is a pub where you can grab a couple of drinks and you can store your cooler here if it will not fit on the tour with you.
Options:
2022 Prices
Available 4/7/2023 until 12/29/2023 View Detailed Schedule
Duration: 3 hours: Brewery tour with live music on board the bus.First round at each brewery: Full Meal
Book Now!