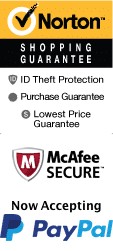 Austin Live Music & Brewery Tour
602 E 4th St Austin, Texas 78701
1-800-987-9852
Chat Now
If you're a music lover, you won't find a better city to visit than Austin, Texas. Get ready to experience the ultimate Austin live music brewery tour! This 3-hour tour takes you to three of the best live music venues in the city, where you'll hear some of the best local acts and learn all about the Austin music scene.

On this tour, you'll visit three of Austin's top breweries that will leave your taste buds tingling and wanting more. You'll get to explore Real Ale Brewery, Twisted X Brewery, and a surprise third brewery. Each brewery has its unique characteristics, and you'll get to enjoy the different tastes and aromas of their brews.

The tour is conducted by a knowledgeable local guide who will provide you with insight into the history of Austin's brewing scene. Along the way, you'll also get to learn about the brewing process and what it takes to make some of Austin's best craft beers.

During the tour, you'll get to try different beers from each brewery and enjoy some tasty snacks provided. You'll also enjoy various music performances at each brewery, making for an unforgettable experience.

One of the highlights of the Austin live music brewery tour is the intimate atmosphere of each brewery, providing an up-close look at both the brewing process and the music performances. You'll get to interact with the musicians, learn about their experiences, and feel the energy of the live shows.

Austin is known as the "Live Music Capital of the World," and this tour gives you a glimpse into why that is. With a mix of music, beer, and great company, this tour is the perfect way to experience the city's vibe, music scene, and beer culture.

In summary, the Austin live music brewery tour is an experience like no other. You'll get to indulge in Austin's best craft beers, enjoy live music performances, and learn everything about the city's music culture and history from a local guide. This tour is perfect for anyone who loves music, beer, or just wants to have a great time in Austin. Book your tour today and get ready to enjoy a unique, unforgettable Austin experience!
Options:
2022 Prices
Available 10/13/2023 until 12/29/2023 View Detailed Schedule
Duration: 3 hours: Brewery tour with live music on board the bus.
First round at each brewery: Full Meal
Frequently Asked Questions for Austin Live Music & Brewery Tour:
What methods of transportation does the Austin Live Music & Brewery Tour use?

BYOB Bus.

Approximately how long does the Austin Live Music & Brewery Tour last?

It lasts approximately 3.5 hours.

For what ages is the tour appropriate?

21+.

Is photography / video recording allowed on the Austin Live Music & Brewery Tour?

Yes.

Where does the tour meet?

602 E 4th St, Austin, TX 78701, USA

Are coolers allowed?

Coolers need to be six-pack sized or smaller.
Book Now!