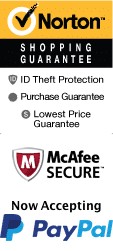 Austin Icons Bicycle Tour

Cycle the city streets to absorb the local atmosphere

Led by a local guide

Get inside tips from a local

All necessary equipment included

Perfect introduction for first-time visitors

Duration: 2 hours

Schedule
Austin is one of the Iconic systems in their state. Though Houston is the biggest and one of the most populous cities, a lot of people like Austin. Dallas is seen as America's city with America's team the Dallas Cowboys. There is a lot to like about both of those cities. But Austin, Texas is the capital of the state and has many politics involved.
The Texas governor is very involved into this city. There are often a lot of things to do. If you're a college student, you may go to the University of Texas at Austin. It is seen as a great place for sports. That's great if you like the Iconic longhorns football team. Or if you're a fan of Basketball and like players such as Kevin Durant.
Obviously, there is the iconic capitol building that every state has. Going to the capitol is where you're going to see a lot of the action. If you're someone involved in Politics at all, it is recommended that you come here. Take a look at the the parks as well as the restaurants that you can visit. There are a lot of bars that you can take a look at in the night time.
The history of Austin has more to do with the history of Texas as a whole. It was a land that westerners got to conquer. As a result, some of the greatest periods of pioneering happened. The country began to see much succeeds.
If you've ever wanted to be proud as an American, you should take a look at this place. It has a lot that you can brag about.
Book Now!