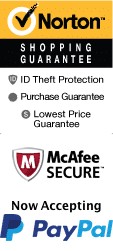 Romantic experience, perfect for couples

Informative, friendly and professional guide

Instant Confirmation

Duration: 4 hours

Schedule
Tour three popular breweries in the Austin area with Austin Brewery Tour. Spend an afternoon with a knowledgeable guide who will walk you through not only the history of the area but the process that is used at each brewery to make their popular beers.
The Austin Brewery Tour treat you to an unforgettable afternoon. The tour begins with you being picked up in downtown Austin where you'll enjoy riding in their spacious, clean and comfortable van that will escort you through the city to the different breweries which include three of the following: Adelbert's, 4th Tap, Last Stand, Jester King, Live Oak and Independence. All tours include a professional and knowledgeable guide who will escort you through the locations, walk you through the process of how the beer is made and even offer free samples of the different beer available at each location. After visiting the different breweries, you'll be taken in the tour's comfortable tour van and dropped off at the ending location, At Craft Pride.
All things necessary to enjoy a wonderful and beer filled afternoon are included in the tour. Guests will have the option to enjoy food and snacks along the way but are responsible for these expenses themselves. In order to enjoy this fun and adult activity, all guests must be at least 21 years of age.
For a beer filled afternoon, you simply cannot go wrong with Austin Brewery Tour. This takes you through some of the cities most popular and wonderful breweries allowing you to go behind the scenes and understand how the final product is made as well as tasting the different ales to learn how the different processes and ingredients alter the tastes. If you find yourself in the Austin area, this is a wonderful way to spend an afternoon,.
Options:
Weekend Tour Pm
Available 3/25/2023 until 1/28/2024 View Detailed Schedule
Weekend tours run Friday, Saturday and Sunday from 12:00pm - 4:00pm.Duration: 4 hours
Book Now!