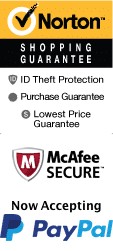 Austin Art and Architecture Bicycle Tour
If you want to take the bicycle tour of Austin you need to get to the pickup point 15 minutes ahead of the scheduled departure time so that you and everyone that is going along with, you will have the time to get your bikes and be instructed on where everyone is going and how the bike trail will be ridden by everyone to ensure that you can have a safe trip the entire way that will be loads of fun for everyone.
This tour is 3 hours of all of the historical sights of Austin, TX so that means you are going to get to see many of the monuments and buildings that Austin has tried to keep up to a pristine presentation so that people just like yourself can see what it is that makes Austin, TX so special in its own right.
If you are ever in the city of Austin, TX and you want a fun way to tour the city while also having a great time than the Austin Architectural and Bicycle Tour is the perfect activity for you!
Book Now!