Atlantic City, NJ: 4 Star Hotels
Stay in the luxurious walls of these four star hotels while you're in Atlantic City. You'll find everything you need down to the smallest detail in both your accommodations and the surrounding area. Be sure to choose the best hotel for your vacation!

Atlantic City, NJ: 4 Star Hotels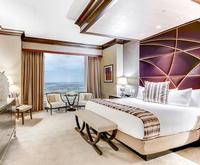 Rating:





Customer Rating:





Your Atlantic City stay is best at Harrah's where you can truly experience the city with your room having all the amenities you will need. The hotel is located right on the water, and you'll have plenty of dining options on-site like Dos Caminos, The Steakhouse, Bluepoint and more! Bring your children to the Family Fun Center where they can win prizes and play games, or go swimming in the pool and relax in the hot tub. You can enjoy yourself at the hotel spa, the Elizabeth Arden Red Door Spa or take a class at the Viking Cooking School.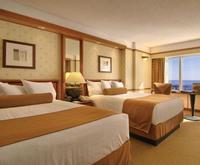 Rating:





Bally's casino-hotel, located directly on Atlantic City's boardwalk is the ideal location to experience the best the city has to offer. One of Atlantic city's largest hotels, guests will be in the middle of all the action- from nonstop nightlife and gambling to incredible shopping and dining. Visit Guy Fieri's Chophouse for a decadent signature meal with Guy's New Jersey twist. Popular dishes include the Java-Rubbed Ribeye Chop or the mouth-watering Filet with Roasted Garlic and Brown Butter. As a Bally's guest you will have exclusive access to Caesar's outdoor observation deck and bar to take in the view of Atlantic City. Check out the casino for the best gambling in the city with thousands of slot machines, video poker, and much more.
Rating:





We at Flagship Atlantic city always try to provide our clients with the best experience. We are constantly trying to better our services so our clients can enjoy their stay in our hotels. We held regular inspections and our staffs are very well trained to meet any demands of our guests. We provide some of the best hotel rooms in the area and the view from our hotel rooms is very serene. The bathrooms are very well furnished so they meet the requirements of our guests. Our chefs are always happy to make something new for our guests so they are satisfied with our efforts.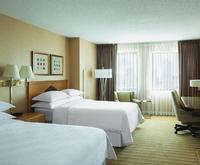 Rating:





Sheraton Atlantic city is very well known in the area for providing its guests with an excellent four-star service. We have an excellent team of hotel staff who are dedicated to serving our guests and making sure that their stay is very amazing in our hotel. We offer excellent and quick room service to our clients. We always make sure that the rooms are properly arranged for our guests so they get the feeling that they are home. We keep our bathroom very posh so the guests get the best experience. Our restaurant is always open to our clients with a wide range of foods.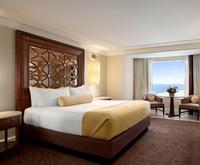 Rating:





Caesars Atlantic City is very popular in the area for providing the clients with an excellent service. We have been trying to perfect our service to the clients and we are always innovating our service so the client finds something new every time they visit us. We regularly inspect the hotel rooms and we check the bed materials quality and the tidiness of the room. We provide excellent room service to our clients to make sure that they get whatever they need in a quick time. Our restaurant is also very well known for providing quality foods to our clients.