Atlantic City Skyline Cruise
800 N. New Hampshire Ave Atlantic City, NJ 08401
1-800-987-9852
Description
Atlantic City Skyline Cruise Photos (14)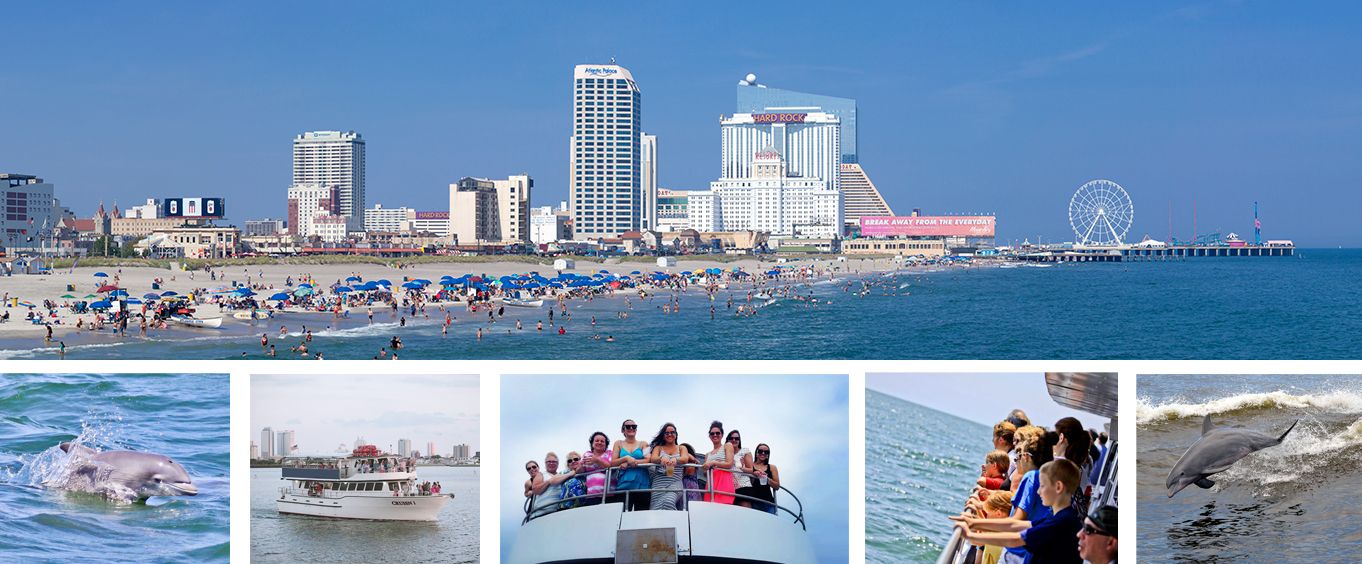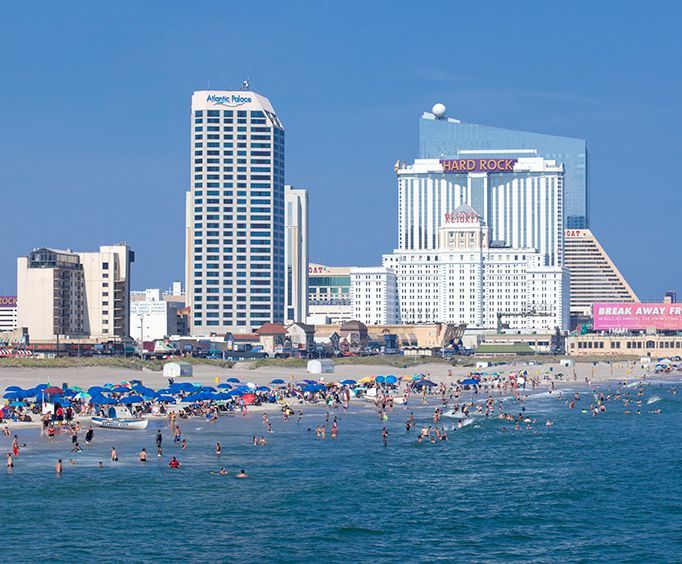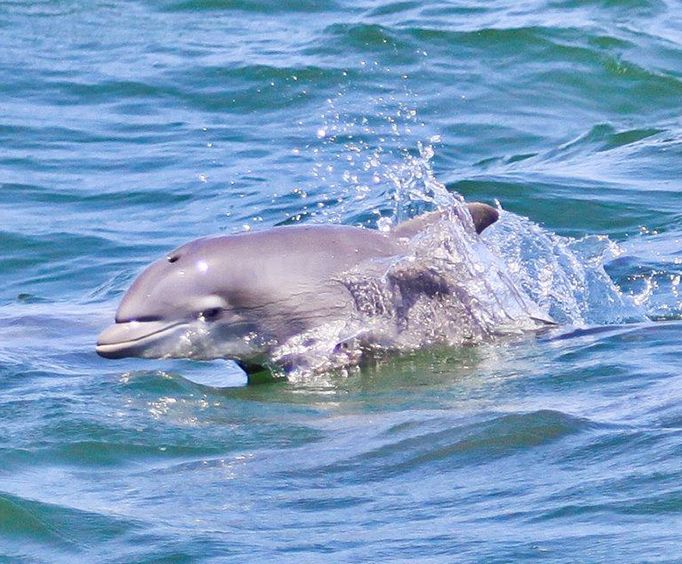 Step onboard the Cruisn 1 for the fascinating, narrated Historical Atlantic City Skyline & Boardwalk Sightseeing Cruise past Atlantic City's incredible casino skyline and sandy, clear beaches.
Set off on a relaxing adventure from the popular historic Gardner's Basin on North New Hampshire Avenue. Just across the bay from the state marina and Coast Guard Station, you'll board the comfortable Cruisn 1 for a refreshing mid-day cruise past the beautiful shores of Atlantic City.
Grab a cold beverage or a small snack from the bar onboard and perch yourself in one of the convenient seats along the full walk-around deck. Enjoy the fresh breeze from this open-air deck and look out over the sparkling water as you pass by the famous Atlantic City boardwalk. Your cruise guides will entertain you with fascinating historical narration about the sights while you snap magazine worthy photos of the clear, sandy beaches, casino skyline and unparalleled panoramic views of Atlantic City.
Experience the historic Gardner's Basin of Atlantic City with a relaxing, midday cruise that's sure to create long-lasting memories.
About Historic Gardner's Basin
The historic Gardner's Basin lies along a protected channel on the back bays across from the state marina and Coast Guard Station. The basin is home to the popular Atlantic City Aquarium, boutiques and several unique restaurants. Cruise ships are consistently coming and going from this area.
About the Cruise
This ship has a capacity of 150 passengers and sails the waters near Atlantic City with ease. It's licensed by the United States Coast Guard and provides guests with ample seating, comfortable amenities and wide open, panoramic views of the skyline. Cruisn 1 features a full walk-around deck with an enclosed area that's home to a bar and galley surrounded by huge windows and complete with upholstered seating. Comfortable cruising year round is provided, as the upper deck can be fully enclosed and heated alongside the already enclosed lower deck.
Available On the Ship
Binoculars for rent
Disposable cameras
Souvenir hats, shirts and photos
Beverages and snacks
Recommended Attire
Casual and comfortable.

Reviews
Jessica
Springfield Mo
✓
Verified Traveler
If you love dolphins and love the moring breeze go on the morning skyline cruise it is so much fun and beautiful. You will really enjoy it!!!
Neil Coleman
Quinte West, Ontario
✓
Verified Traveler
Overall a good way to see the boardwalk. We were hoping to hear some information on the history of atlantic city and the boardwalk though.
Christina Hockenberry
PA
✓
Verified Traveler
The water was rough the day we went. The captain was awesome. The boat was nice. I would of loved to of taken the regular sightseeing cruise but nature was not allowing it..
Martine Duval-Belvu
Buchanan, NY
✓
Verified Traveler
Nothing fancy but the staff is very nice although they asked for tips too much. The soft drinks are not good.
Book Now!