Atlantic City Cruises & Atlantic City Boat Rides
Atlantic City Sightseeing Cruises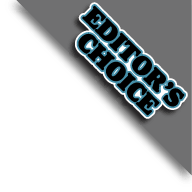 The Historical Atlantic City Skyline & Boardwalk Sightseeing Cruise is narrated and appropriate for all ages. Once you step aboard the Crusin 1, you will be ready to enjoy a relaxing adventure. The onboard bar is stocked with drinks and snacks. Enjoy walking around the deck or find a comfortable seat to enjoy the cruise. While you are looking at the beautiful waters and enjoying the breeze, the guides will provide an entertaining narrative about the sights that you will see. Feel free to take pictures of the water, beaches, the skyline, and anything else of interest during the cruise.
Available 83 days between Jun 21 & Sep 11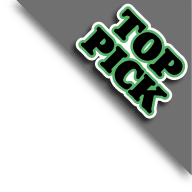 You can have a wonderful happy hour sightseeing cruise in the Atlantic City area as you embark on a wonderful time on the water we have the opportunity to get up close and personal to lots of wildlife and have unforgettable experiences that put you in a great place and allow you to have a lot of fun in what is a beautiful place that you won't soon forget. Have the time or for life year and have the ability to really create memorable experiences and discover a new and exciting place that is perfect for sightseeing and has exceptional things to be able to do and create. Bring that special someone for time of drinking and fun as you have a wonderful atmosphere on board the ship.
Available 96 days between May 28 & Sep 11
May 30
N/A
May 31
N/A
Jun 01
N/A
Jun 02
N/A
Jun 03
N/A
Jun 04
N/A
Jun 05
N/A
Jun 06
N/A
Jun 07
N/A
Jun 08
N/A
Jun 09
N/A
>
This one-hour sightseeing cruise travels through bay areas and inlets. Gorgeous panoramic views are waiting as guests cruise around and take in all that this area has to offer. The professional, knowledgeable guide points out areas of interest and shares the fascinating history of this area. The wonderful crew is always ready to ensure the comfort of visitors. As the cruise moves through the area, guests should keep their eyes peeled for the wildlife of this area. The cruise is suitable for all ages and is handicapped accessible. Be sure to bring along a camera to capture every beautiful moment. There is an upper, open-air deck and a lower deck that is enclosed. The upper deck features a bar and galley.
Pricing and schedule are currently unavailable.