Medieval Times Dinner & Tournament - Lawrenceville, GA
5900 Sugarloaf Parkway Lawrenceville, GA 30043 |
1-800-987-9852

Catapult back in time at the Medieval Times Dinner and Tournament!

Details

The show lasts approximately 2 hours.

The show price also includes dinner and a beverage.

Appropriate for All Ages

Handicap Accessible

Non-Flash Photography is Permitted

Restaurant and Gift Shop On-site

View Schedule

View Menu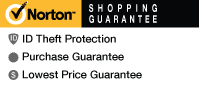 Description
Brave knights, beautiful princesses, stunning castles and inspiring stories are waiting to entertain you. Become a noble guest of the castle and watch the knights compete in a tournament as you enjoy a four-course royal feast.
Six brave knights from across the king's realm come together to compete in a tournament, using all of their strength and skill in hopes of gaining the title of tournament champion and winning the hand of the beautiful Princess Catalina. Sparks fly as they joust, sword fight, compete in hand-to-hand combat, and perform other acts of bravery and valor. Guests are seated in color-coded sections that correspond to one of the knights, so you can participate in the show by cheering your champion on to victory. The fast-paced action of the tournament combines with timeless stories of romance and castle intrigue to create a show the whole family is sure to enjoy.
The Master of Horse and the Royal Falconer are both in attendance at the tournament to showcase magnificent animal performers. The Master of Horse and a team of Pure Spanish horses will demonstrate exemplary equestrian talent. Pure Spanish horses were prized by medieval royalty for their strength and skill. The Royal Falconer's beautiful hawks and falcons will soar over the arena and amaze as they show their natural speed and agility.
You will be served a delicious four-course royal feast as you watch the tournament. Enjoy delicious garlic bread, tomato bisque, oven-roasted chicken, spare rib, delectable side dishes, coffee and soft drinks, and the castle's specialty pastry for desert. You will eat the royal feast just as nobles in 11th century Spain did – no silverware! Don't forget to arrive early and explore the Hall of Arms inside the castle, where you can see medieval artifacts and learn about the weaponry the knights use in the tournament.


LAWRENCEVILLE GA
HOTELS & VACATION PACKAGES
MOST POPULAR THINGS TO DO
IN LAWRENCEVILLE GEORGIA