Atlanta, Georgia Sightseeing Tours & Cruises – Movie & TV Tours

Explore the locations of your favorite movies set in Atlanta, Georgia on a movie & TV tour. Browse through the listings below to start planning your vacation.
The Movie and TV Tours in Senoia is spectacular with real locations of the Walking Dead . The Woodbury Shoppe and Museum is full of artifacts. This is an hour tour where you can see gems from the Woodbury filming. Also, you will walk to the Alexandria Safe- Zone Wall.
Available 61 days between Sep 23, 2018 & May 31, 2019
View Schedule
Atlanta has been the home of TWD for since the beginning, and any fan would love to see the most iconic locations with the Walking Dead Big Zombie Tour Part 3.
Available 27 days between Sep 24, 2018 & Dec 29, 2018
View Schedule
See what life is like behind the big desk when you take your family on the Cnn Atlanta Studio Tour where you will meet broadcasters, sit in their seats, and see the news being made.
Available 162 days between Sep 23, 2018 & Jul 31, 2019
View Schedule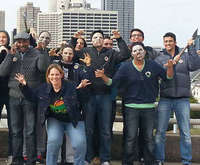 There have been numerous films and shows featuring the living dead that have bee shot in and around the ATL, so buckle up and get ready for a scary ride on the Atlanta Zombie Film Locations Tour.
Available 49 days between Sep 27, 2018 & Dec 30, 2018
View Schedule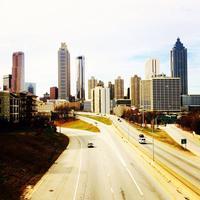 See where your favorite scenes and moment were filmed when you take a sightseeing tour through movie magic with the Atlanta's Castleberry Hill Backlot Walking Movie Tour with your family.
Available 9 days between Sep 23, 2018 & Oct 21, 2018
View Schedule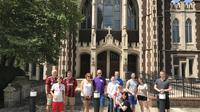 Hollywood may be home of the movies, but the truth is, films are shot all over the place, and you can see some of the most massive superhero locations ever with the Superhero Movie Location Tour.
Available 16 days between Oct 1, 2018 & Dec 29, 2018
View Schedule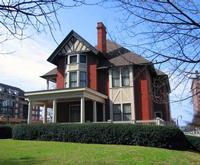 Margaret Mitchell's 'Gone with the Wind' Tour in Atlanta is a fully narrated tour, there is an informative, friendly, and professional guide, it is a three-hour tour, the tour only operate on Sundays, there will be transportation by an air-conditioned coach, there will be a souvenir group photo.
Available 4 days between Sep 23, 2018 & Oct 21, 2018
View Schedule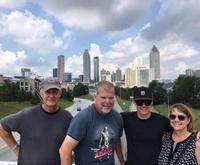 The Atlanta film tour is a great way to experience Atlanta in a brand new and exciting light this tour will give me the complete tour of some of Atlanta's most talked about filming locations I know I'm going to enjoy myself.
Available 23 days between Sep 25, 2018 & Dec 30, 2018
View Schedule