Culinary Tours in Atlanta, GA

A culinary tour is a fantastic way to experience everything that Atlanta, GA has to offer. Experience food and sights on one of these adventures.
Atlanta Most Popular Activities
The south is known for a lot of things, but none more delicious than the tasty dishes that can only be found there, and you can try them all on a culinary tour from heaven on the Atlanta's Foodie Adventure Walking Tour.
Available 138 days between Dec 21, 2018 & Aug 30, 2019
View Schedule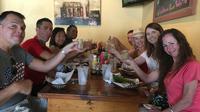 They're coming to eat with you, and it is going to be awesome when you book your spot on the Grant Park Food Tour Plus Oakland Cemetery sightseeing tour and culinary event.
Available 45 days between Dec 22, 2018 & Oct 27, 2019
View Schedule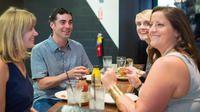 Enjoy a day with a guide walking along the Eastside Trail to view some of the fresh produce offered by vendors and to sample some of the foods that have been prepared.
Available 8 days between Feb 2, 2019 & Feb 24, 2019
View Schedule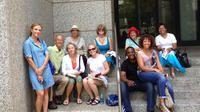 The tour of Atlanta will take patrons along seven food shops and consumers will taste test many southern food, they will also get an opportunity to taste candies that are made of true southern churning, they are sure to love all the tasting in three and half hours.

A tour guide takes guests to Inman Park to explore some of the attractions offered as well as some of the restaurants that are near the park, sampling some of the items on the menu before going back to the starting venue.
Available 101 days between Jan 6, 2019 & Oct 27, 2019
View Schedule