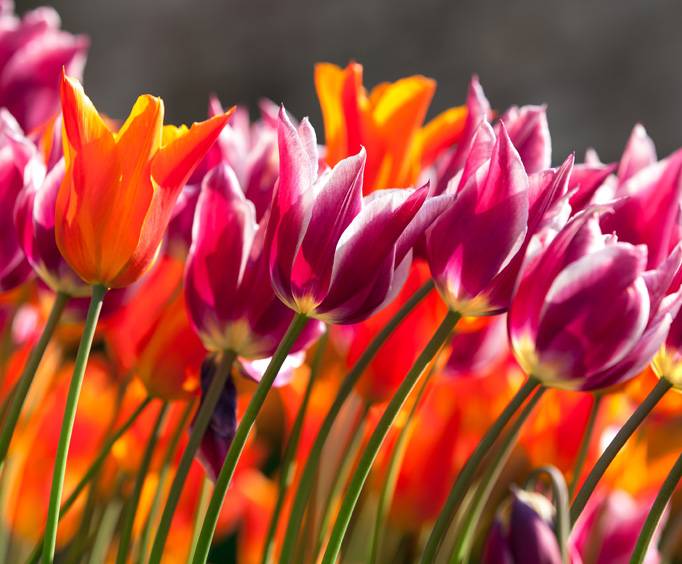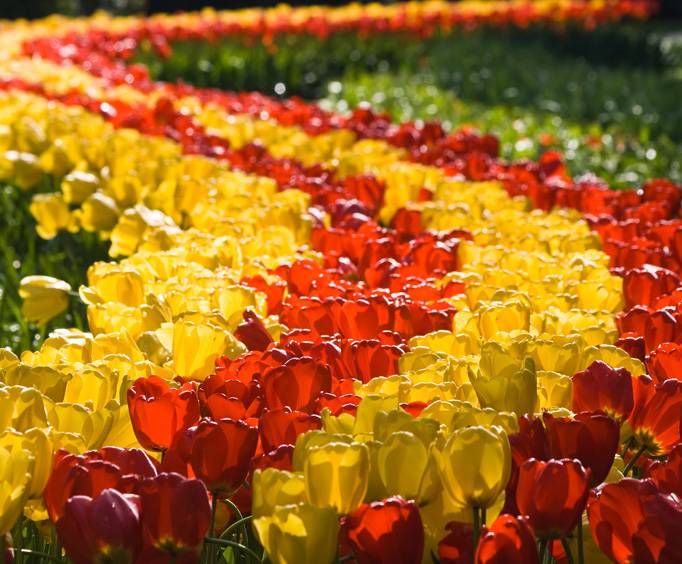 The Biltmore Festival of Flowers in Asheville, North Carolina
1 Lodge St Asheville, NC 28803
The Biltmore Festival of Flowers is a Springtime flower display set in the valley of the Blue Ridge Mountain region of Asheville, North Carolina. It kicks off every year on the first day of Spring and continues right through the end of May.
The Festival is named for the estate where it takes place, The Biltmore Estate. The home itself was built in 1985 for George Vanderbilt and the home is still considered to be the biggest and most grand house in America. If you can imagine the type of flower garden that could complement a 250+ room castle, it would be the Biltmore Festival.
There are so many species of flowers to be seen and studied at the Biltmore Festival throughout the entire festival. Orchids, forsythia, tulips and azaleas are just a few of the beautiful flower species on display at the Biltmore every year. Then, as a sort of grand finale, in late-May the rose garden goes into full bloom and botanists from the world flock to the Biltmore to show off their special rose species.
If you want to find a few more things to do in the Asheville area, you can either wander around the folk and art-inspired small towns in the Blue Ridge Mountain valley, or you can wander around the various historic rooms and sites on the Biltmore Estate grounds. Their weekly music on the lawn is another very enjoyable activity to seek out when in the Asheville, NC area -- especially if you're going to see the wonderful flowers on display in the Spring Biltmore Festival of Flowers.
Create Your Custom Package
Points of Interest