Horseback Riding at Arrowmont Stables 2019 Schedule
276 Arrowmont Trail Cullowhee, North Carolina 28723



Perfect for all ages and skill level

Choice of morning or afternoon departure

Popular choice with kids

Ideal choice for families

Led by a local guide

Enjoy a day away from the hustle and bustle of the city

Duration: 90 minutes

Trail ride lasts approximately 90 minutes.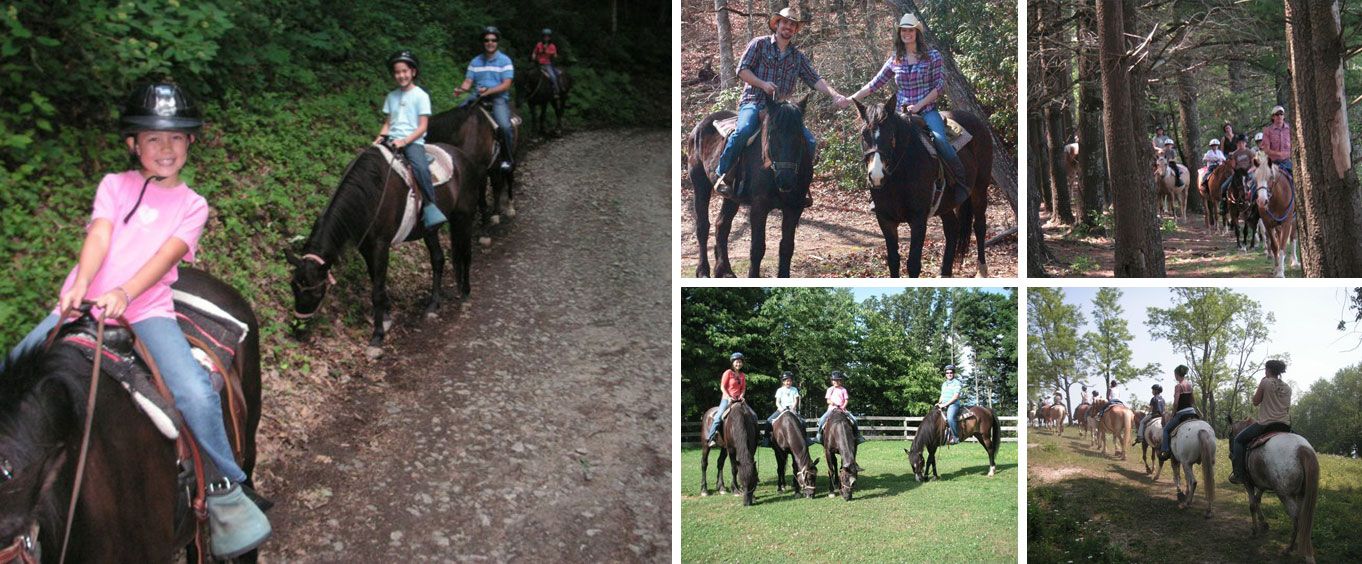 Horseback Riding at Arrowmont Stables 2019 Schedule
Riding horses in Asheville, North Carolina is more fun when you have the Arrowmont Stables to lead you. The Flame Azaleas surrounds the trail and riders can enjoy the peace traveling through a thick forest provides. The trail takes you through the wood and over a beautiful meadow with gorgeous mountain views. This relaxing horse back ride is just what you need to recharge and unwind.
Book Now!