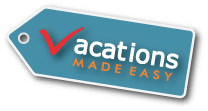 Annapolis, MD
Visit Annapolis, the sailing capital of the world! There is plenty to see and do in this beautiful coastal city including impressive sightseeing tours, and the exploration of our maritime industry! Book your "Naptown" getaway online with easy lodging, attraction, and dining reservations!

Annapolis, MD Vacation Packages
If you are looking to get away and escape everyday life with your sweetheart, the Annapolis Romantic Getaway Package is the best choice.

Starting at

$155

per adult*




Package Includes

Explore the Heart of Annapolis
2 Nights' Lodging in your choice of over 21 hotels.
Book the Annapolis Tour package to get the most out of your Annapolis vacation.

Starting at

$205

per adult*




Package Includes

3 Nights' Lodging in your choice of over 21 hotels.
Annapolis Unveiled
Explore the Heart of Annapolis
If you're visiting Annapolis, book the Annapolis Weekend Getaway Package where you can take a tour of the city in an all-electric eCruiser through the historic sites of downtown and surrounding neighborhoods!

Starting at

$155

per adult*




Package Includes

2 Nights' Lodging in your choice of over 21 hotels.
Explore the Heart of Annapolis


Most Popular Types of Activities
Most Popular Types of Amenities & Room Types