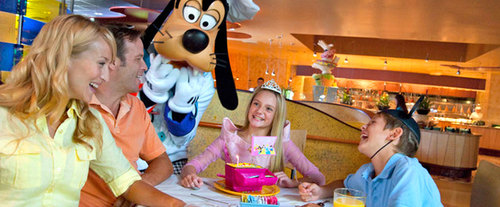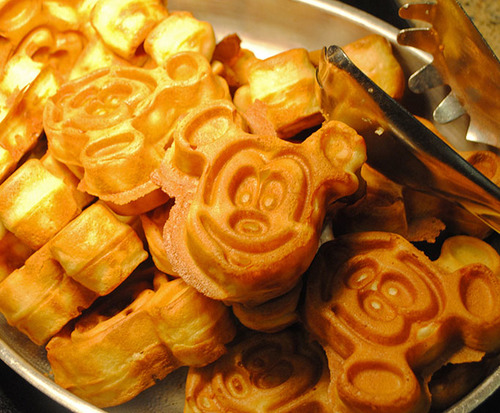 Anaheim Disneyland Vacation Package
The Anaheim Disneyland Vacation Package is the perfect way to experience everything great about the famous park.

Create This Package in 3 Easy Steps:
1. Choose Dates & Times for Your Activities
2. Select Your Lodging from Over 62 Hotels
3. Confirm & Checkout
Details

4 Nights' Lodging in your choice of over 62 hotels.

Disney Character Dining Breakfast

Prices Starting at:
Ages 19 and Up: $289.00
Ages 10-19: $50.00
Ages 3-9: $30.47
Ages 0-2: Free
Description
The Anaheim Disneyland Vacation Package is the perfect way to experience everything great about the famous theme park. This package includes four nights of lodging in your choice of Anaheim hotel in the area, as well as the Disney Character Dining Breakfast activity. Find the perfect hotel or resort where you want to be and head out to enjoy the park for yourselves! These two things combine to create an absolutely magical California vacation.
What better way to surprise the kiddos than with a trip to the place of their dreams? This vacation package is sure to get you in top rankings for number one parent, with the four-night stay in Anaheim, along with the Disney Character Dining Breakfast. You will soon move to number one when treating the kids to this special getaway to California. Even adults can enjoy themselves with this trip, as there is no better joy felt than when you see your children so enthralled to be doing something.
The cornerstone to any vacation is a great hotel, so make sure that you are able to get all of the features and amenities that will make your family feel right at home during your Anaheim stay. So many options are available, so spend your four nights resting comfortably. Some of the best hotel options are located within close proximity to the park itself, such as the Grand Californian Hotel, which is practically in the backyard of the theme park.
With such a vast array of resorts and hotels to choose from, this Orange County city has everything you could dream of needing for a family vacation. Stay in one of the Disneyland resorts, or one of the affiliated non Disney-owned hotels, and be granted Extra Magic Hours, which gives guests access to certain portions of the parks one hour prior to normal operating hours, as well as two hours after normal operating hours. This privileged access will make you feel like a Disney VIP and will surely leave your children with a lasting memory!
With three days of vacation totally free, there is more than enough time to take the kids to Disneyland! This theme park is the happiest place for most children and with the park being so close to a wide variety of hotels, guests are sure to have an easier time getting around from their hotel to the park. Create not only a family vacation but a memorable adventure, as well. Grab your tickets for this amazing theme park and have a magnificent time with your whole family! Spend some of your free time in one of the many resort parks in the area, head to San Diego for a day at the zoo, or grab yourselves some park hopper tickets and experience as many parks as you can in your four-night stay!
After visiting some of your favorite locations and attractions in the park, be sure to check out Mickey's Soundsational Parade, which is an absolutely spectacular Disney production in itself! This parade will march down Main Street, USA with a vast array of Disney characters, songs, and a plethora of colorful parade floats. An aspect children always cherish, this parade is a wonderful event to witness! Inside of Disneyland are attractions like the Matterhorn Bobsleds, Roger Rabbit's Car Toon Spin, Mickey's Toontown, the Chip 'n' Dale Treehouse, and so many other exciting things! Be sure to stop in and check out all of the thrilling activities and attractions you and your family can be a part of when visiting the Disneyland area.
Some of the fascinating near by attractions worth visiting are things such as Knott's Berry Farm, the Anaheim GardenWalk, and the Anaheim Convention Center, among many other attractions. For those of you travelers that take your lodging on the road with you, there are several Anaheim RV parks located within a mile of the park, making for easier travel to and from your planned adventure. Whatever extra curricular activities you choose to visit and attend, there is no doubt that your family will be enchanted by the magnificence of it all.
The package also includes the Disney Character Dining Breakfast, which is a great activity for making the kids' dreams come true in the happiest place on earth! Head to the park, where you will be able to dine with some of the most famous characters like Mickey, Minnie, Goofy, and more. This will guarantee that you and your children truly have a magic morning and get the very best out of your California vacation. This spectacular breakfast includes the fun and delicious Mickey Mouse shaped waffles, among numerous other types of tasty foods that you can enjoy while spending time with some of your favorite Disney characters.
Set a wake-up call at your hotel to be sure to make it to your Disney Character Dining Breakfast so you won't miss all of the fun and excitement. After a delicious breakfast, burn some energy at any of the above-listed parks, then head to one of Disney's many different dining locales, such as Goofy's Kitchen, to try some more delectable dishes and possibly have more interaction with other Disney characters! The entire park is jammed-packed with all kinds of fun and festive things to see and do, so try and squeeze everything you want to do into your days spent here. Make your trip one for the entire family, extended relatives included, and get a room grid in one of the many different hotels, such as Paradise Pier Hotel, and keep all of your loved ones close by!
This is the perfect vacation package for parents wanting to really treat their kids to a magical summer getaway. With so many different things you can choose to do and four nights to do it all, the adventure possibilities are absolutely endless! So, settle down into a comfortable and relaxing hotel or resort and make the best of your time spent in one of the world's happiest places. This California jewel is definitely guaranteed to provide lasting memories that you and your entire family can cherish, so don't hesitate to make it out this way for your next big family adventure!


MOST POPULAR THINGS TO DO
IN ANAHEIM CALIFORNIA