2018's Top 10 Things To Do in Anaheim

Pack the bags for a perfect excursion in Anaheim filled with theme parks with both water and cinema attractions, as well as some of the best shopping tours and shows. It's all a part of this perfect trip inside one of the most scenic cities in California.
2018's Top 10 Things To Do in Anaheim
Universal Studios Hollywood gives visitors the unique chance to go behind-the-scenes in some of the most beloved films of all time to learn what goes into the magic of movies. Ride thrilling rides, see giant animatronic dinosaurs and learn about CGI and 3D technology in this popular attraction!
Available 467 days between Sep 21, 2018 & Dec 31, 2019
View Schedule
You'll have a huge variety of cuisine to choose from in this fun trip that makes meeting new, friendly Disney characters a great experience. Shake hands with Goofy, Cinderella, Mary Poppins, or others. Depending on the characters you choose to dine with, you may be eating from American menu items like omelettes, chicken biscuit pies, or even Goofy's pizza!
Available 13 days between Dec 19, 2018 & Dec 31, 2018
View Schedule
Want more information regarding 2018's Top 10 Things To Do in Anaheim?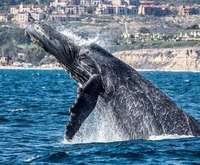 For one of the top things to do in Anaheim, CA, embark upon the Anaheim Whale Watching Cruise. This excursion is perfect for those who want to learn all about the beautiful whales that inhabit the area. Just a few species you may encounter include blue whales, finback whales, humpback whales, and orcas as well as other animals such as bottlenose dolphins and sea lions.
The whole family will love Pirate's Dinner Adventure. Comedy, action and romance combine together to give the audience a show they'll never forget. Princess Anita has been kidnapped by the evil pirate Sebastian the Black, and it's up to the audience to help the good guys rescue her. The stage is uniquely set on board an 18th-century Spanish ship, anchored in a 250,000 gallon lagoon. The audience sits in seats wrapped around the ship, giving everyone an incredible view of the performance. While the swords are clashing and cannons are booming in an epic battle, the audience can enjoy a delicious pirate's meal, making the adventure a unique experience everyone will enjoy.
Available 72 days between Sep 20, 2018 & Nov 30, 2018
View Schedule
Knott's Berry Farm has it all — from roller coasters and thrill rides to water rides, live entertainment and games that are perfect for the whole family. Spend a full day shopping at the California MarketPlace which features 15 different shops or sink your teeth into one of the many delicious dining options offered at one of America's oldest theme parks.
For one of the top things to do in Anaheim, head to Soak City Waterpark Orange County. Here, kids (and kids at heart) are sure to have an amazing time. The park features amazing rides, slides, and even a huge wave pool. Bring along the entire family for some unforgettable fun!
Pricing and schedule are currently unavailable.
Enjoy the glory of the knights in the Medieval era as you cheer and holler for your favorite armored performer. Enjoy the taste of royalty as you're treated to a wonderful four-course meal, including tasty meat entrees and delicious dessert. One of six knights, battling for both their honor will provide exciting entertainment.
Medieval Times Buena Park is no longer available through Vacations Made Easy. It is unknown at this time when or if it will become available again.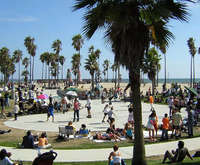 Experience the full tour of Los Angeles and Hollywood with this great 10 hour tour that drives visitors all over the city. You'll be able to see famous sites like Hollywood Boulevard, Hard Rock Cafe, Mann's Chinese Theater, and more. Take a peek at famous filming sites where locations from movies and television shows have been recorded.
LA/Hollywood Experience Sightseeing Tour is no longer available.
Board an extravagant vessel and explore the sights on the Catalina Island Day Trip. As a passenger on board the Catalina Express, you can marvel at all of the incredible sights on the water. The clear blue surface sparkles in the sunlight, and the coast stretches on for miles in a beautiful view of nature. When you reach the island, you can spend the day shopping in Catalina's cozy shops, dining at some of the delicious seaside restaurants, or making an adventure out of your stay. Snorkel below the surface or take a bicycle ride down the streets of the island. Or, if you're looking for some relaxation, grab a blanket and spread out on the beach as you soak up some rays. The Catalina Island Day Trip gives you the opportunity to do it all in an exciting half-day sightseeing adventure.
Catalina Island Day Trip is no longer available.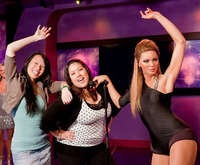 The state of California is known for being filled with stars and shopping. With the Madame Tussauds & 1/2 Day Shopping Tour, you can experience both of these California specialties. At Madame Tussauds Hollywood wax museum, you can pose for pictures with some of your favorite celebrities, an opportunity you may not get with the real-deals. Then, hit up the Citadel outlets for half a day of incredible shopping. Explore some of your favorite brand name stores, including Guess, Quicksilver, Reebok and Vans, and pick up merchandise at a low price.
Madame Tussauds & Universal Citywalk Tour is no longer available.

Activities