2017's Top 10 Anaheim Activities
More info about Anaheim 2017's Top 10 Anaheim Activities:
Average Rating:

4.6

out of

5

stars
, Based on
12
Reviews

Anyone can enjoy an excursion to Anaheim, featuring only the highest quality attractions including theme parks, classy tours, shopping, and distinguished restaurants. The large variety of activities will keep you engaged, whether you're a swimmer or an animal lover.
2017's Top 10 Anaheim Activities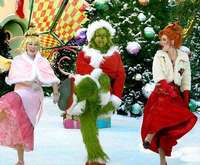 Experience your favorite movies like never before, with a visit to Universal Studios Hollywood. Come face-to-face with a fifty-foot Tyrannosaurus Rex at Jurassic Park. Explore the dark tombs of Egypt and avoid the grasps of mummies come to life on The Revenge of the Mummy ride. Then, settle into your seat and become a part of Shrek, in a 4-D movie experience. Universal Studios offers a collection of rides and activities that put you into some of your favorite Blockbuster movies for an unforgettable experience.
Available 728 days between Dec 17, 2017 & Dec 14, 2019
View Schedule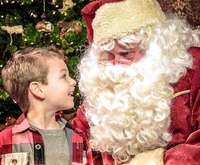 Knott's Berry Farm is one of the best in family-fun attractions. As one of America's oldest theme parks, the park offers exciting opportunities for every member of the family. The world's best launch coaster, Xcelerator, gives the adrenaline-junkie the ride of their life, while Camp Snoopy is the perfect destination for the little tykes. With exciting shows and your favorite Peanuts characters accompanying the park's thrill and water rides, Knott's Berry Farm is the perfect destination for any adventurous family.
Want more information regarding 2017's Top 10 Anaheim Activities?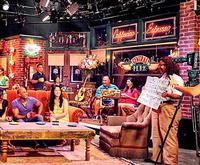 This year's top Anaheim activities include the Warner Brothers Studios VIP Tour, with its up-close views of the sets made world-popular by some of the most notable shows and movies to come from these sets. Gain behind-the-scenes access to your favorite sets and see some of your favorite movie vehicles along the way. This is the perfect tour to add to your Anaheim area vacations this year, so be sure to check it out.
Available 106 days between Dec 16, 2017 & Mar 31, 2018
View Schedule
Dec 16
9:00 AM
9:00 AM
11:00 AM
Dec 17
9:00 AM
9:00 AM
11:00 AM
Dec 18
9:00 AM
9:00 AM
11:00 AM
Dec 19
9:00 AM
9:00 AM
11:00 AM
Dec 20
9:00 AM
9:00 AM
11:00 AM
Dec 21
9:00 AM
9:00 AM
11:00 AM
Dec 22
9:00 AM
9:00 AM
11:00 AM
Dec 23
9:00 AM
9:00 AM
11:00 AM
>
for one of the top activities in Anaheim, head to see Kip Barry's Cabaret Presents the Show. Kip Barry brings plenty of fantastic entertainment to the table including songs, comedy, magic, and more.
Available 5 days between Dec 16, 2017 & Dec 30, 2017
View Schedule
Choose from a large range of dining options and disney characters as you and your family try out optional excursions like Ariel's Disney Princess Celebration, Breakfast with "Minnie and Friends," Goofy's Kitchen, and more. Experience the entertainment of these fun characters, as well as matched cuisine menu items like peanut butter and pizza in Goofy's Kitchen.
Available 229 days between Dec 16, 2017 & Aug 1, 2018
View Schedule
Dec 22
9:00 AM
9:00 AM
9:00 AM
Dec 23
9:00 AM
9:00 AM
9:00 AM
9:00 AM
>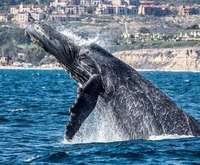 Why would you want to miss out on the incredible opportunity to see some of nature's biggest creations up-close and personal? On Davey's Locker Whale Watching tours, you don't have to. These exciting adventures allow you to view blue, finback, humpback, minke, and killer whales, as well as playful bottlenose dolphins and sea lions. The experienced guides will take you on a sixty-five-foot long boat, with cozy outdoor seating on a large sundeck. You don't want to miss your chance to see some of these magnificent and beautiful marine animals.
Dec 16
9:00 AM
11:30 AM
2:00 PM
Dec 17
9:30 AM
12:00 PM
2:30 PM
>
Join in the swashbuckling fun in this exciting Pirate's Dinner Adventure in Buena Park, CA. You'll enjoy a delicious pirate feast while you watch an epic battle between good and evil unfold on a genuine 18th century Spanish ship anchored in a huge lagoon with real water!
Available 350 days between Dec 16, 2017 & Nov 30, 2018
View Schedule
Root for your favorite knight as you sit down inside a "dinner theater" type performance. Your table color will match one of six knights (corresponding to the knight you cheer for), and you will dine on delicious, medieval-style cuisine while cheering for your knight as he competes in a jousting tournament. Only one knight will win, but you'll be treated with royalty, creating a fun experience no matter the outcome!
Medieval Times Buena Park is no longer available through Vacations Made Easy. It is unknown at this time when or if it will become available again.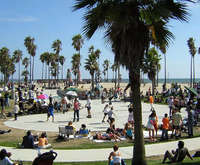 Spend the whole day in this popular city with a 10 hour tour of Los Angeles' cultural and historical highlights. You'll be able to stop at some of the main points of interest within the area, including Mann's Chinese Theater, well-known for the Hollywood celebrities that have walked beside the entrance. Other points of interest include Venice Beach and Santa Monica Pier.
LA/Hollywood Experience Sightseeing Tour is no longer available.
Pack your California vacation full of excitement with the Madame Tussauds & 1/2 Day Shopping Tour. A visit to the Madame Tussauds Hollywood wax museum offers you the opportunity to see some of your favorite celebrities, and pose for rare pictures with them. Explore a Hollywood movie set, made out of wax, for a unique experience, then travel to the Citadel outlets, where you can shop at Reebok, Geoffrey Beene, Guess and more for some of your favorite brands at a low price. This exciting activity gives you an amazing celebrity and shopping experience unlike any other.
Madame Tussauds & Universal Citywalk Tour is no longer available.

Activities