2018's Top 7 Anaheim Activities

Anyone can enjoy an excursion to Anaheim, featuring only the highest quality attractions including theme parks, classy tours, shopping, and distinguished restaurants. The large variety of activities will keep you engaged, whether you're a swimmer or an animal lover.
2018's Top 7 Anaheim Activities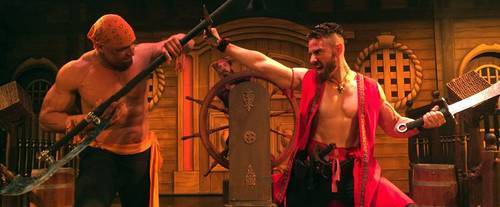 Join in the swashbuckling fun in this exciting Pirate's Dinner Adventure in Buena Park, CA. You'll enjoy a delicious pirate feast while you watch an epic battle between good and evil unfold on a genuine 18th century Spanish ship anchored in a huge lagoon with real water!
Experience your favorite movies like never before, with a visit to Universal Studios Hollywood. Come face-to-face with a fifty-foot Tyrannosaurus Rex at Jurassic Park. Explore the dark tombs of Egypt and avoid the grasps of mummies come to life on The Revenge of the Mummy ride. Then, settle into your seat and become a part of Shrek, in a 4-D movie experience. Universal Studios offers a collection of rides and activities that put you into some of your favorite Blockbuster movies for an unforgettable experience.
Available 413 days between Nov 14, 2018 & Dec 31, 2019
View Schedule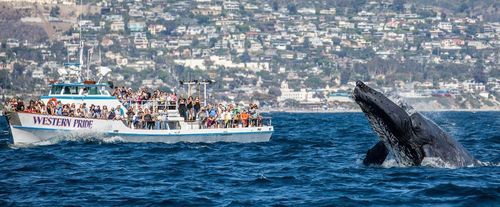 Why would you want to miss out on the incredible opportunity to see some of nature's biggest creations up-close and personal? On Davey's Locker Whale Watching tours, you don't have to. These exciting adventures allow you to view blue, finback, humpback, minke, and killer whales, as well as playful bottlenose dolphins and sea lions. The experienced guides will take you on a sixty-five-foot long boat, with cozy outdoor seating on a large sundeck. You don't want to miss your chance to see some of these magnificent and beautiful marine animals.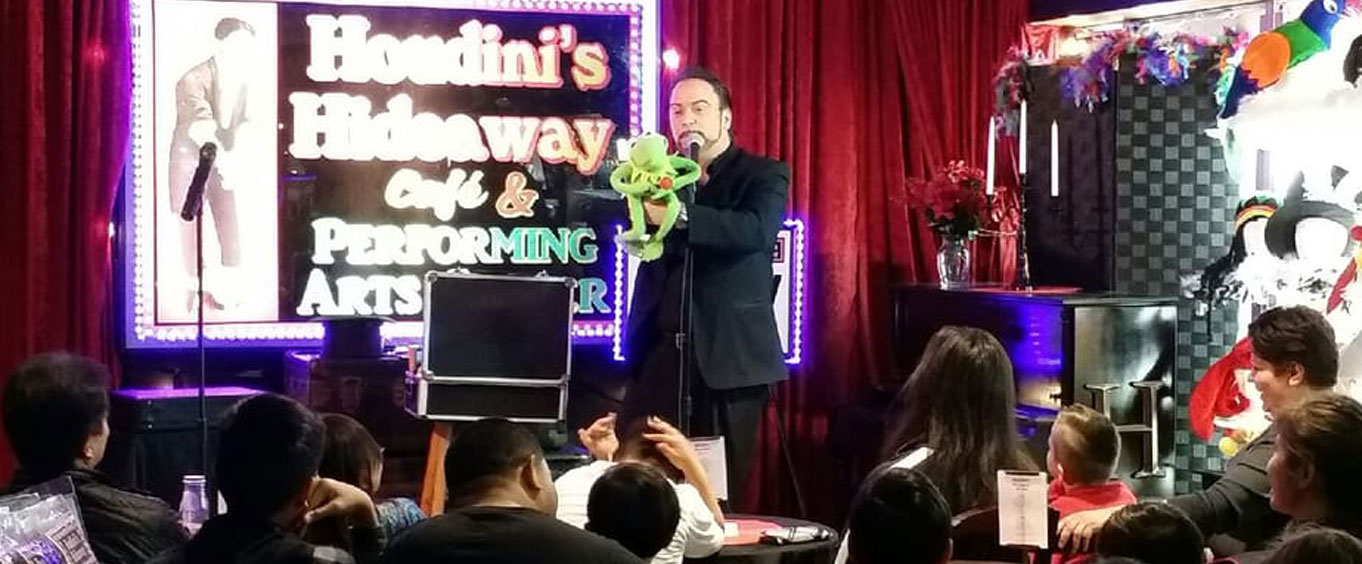 for one of the top activities in Anaheim, head to see Kip Barry's Cabaret Presents the Show. Kip Barry brings plenty of fantastic entertainment to the table including songs, comedy, magic, and more.
Available 28 days between Nov 15, 2018 & Dec 30, 2018
View Schedule
Knott's Berry Farm is one of the best in family-fun attractions. As one of America's oldest theme parks, the park offers exciting opportunities for every member of the family. The world's best launch coaster, Xcelerator, gives the adrenaline-junkie the ride of their life, while Camp Snoopy is the perfect destination for the little tykes. With exciting shows and your favorite Peanuts characters accompanying the park's thrill and water rides, Knott's Berry Farm is the perfect destination for any adventurous family.
Choose from a large range of dining options and disney characters as you and your family try out optional excursions like Ariel's Disney Princess Celebration, Breakfast with "Minnie and Friends," Goofy's Kitchen, and more. Experience the entertainment of these fun characters, as well as matched cuisine menu items like peanut butter and pizza in Goofy's Kitchen.
Pricing and schedule are currently unavailable.
This year's top Anaheim activities include the Warner Brothers Studios VIP Tour, with its up-close views of the sets made world-popular by some of the most notable shows and movies to come from these sets. Gain behind-the-scenes access to your favorite sets and see some of your favorite movie vehicles along the way. This is the perfect tour to add to your Anaheim area vacations this year, so be sure to check it out.
Pricing and schedule are currently unavailable.

Activities