Description
Enjoy a Los Angeles sightseeing tour extravaganza that will showcase some of Los Angeles' most fascinating and historical landmarks, such as Hollywood Boulevard, Venice Beach, and the Santa Monica Pier.
You'll walk in the footsteps of some of Hollywood's most famous celebrities at Mann's Chinese Theater. You'll also visit several sites where some of your favorite television shows and movies were filmed.
See some of the most sought-after areas to live in, and some beautiful scenery as you are taken around Los Angeles for a spectacular day of sightseeing.
Detailed Tour Itinerary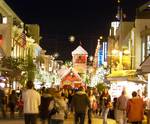 Drive By
Drive By
Los Angeles' The Grove at Farmers Market near Anaheim, CA
Head to the Grove and the original Farmers' Market for an unforgettable experience. The Grove features many different stores that make it a great place to shop. A few of these include MAC, Forever 21, and the Cheesecake Factory. At the Farmers' Market, guests can browse through a copious selection of local food, cafes, and other places such as Magee's House of Nuts, Sticker Planet, and DuPar's Restaurant.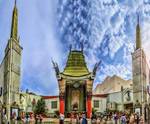 Drive By
Drive By
Mann's Chinese Theater
For a combination of culture and theater that is unforgettable, the Mann's Chinese Theater is a great stop. The theater features state-of-the-art screens and IMAX capabilities.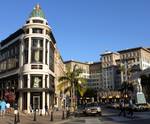 Drive By
Drive By
Rodeo Drive near Anaheim, CA
Rodeo Drive near Anaheim, CA is a fantastic place for shopping opportunities. Just a few of the options nearby include Anne Fontaine, Barbara Bui, Chanel, Coach, and Armani.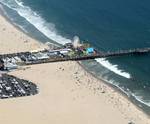 Drive By
Drive By
Santa Monica Pier near Anaheim, CA
The Santa Monica Pier offers tourists the perfect opportunity for beach fun. Whether you want to lay your towel down nearby or jump on the pier to go fishing, you'll definitely have a great time.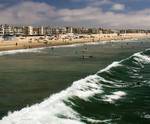 Drive By
Drive By
Venice Beach near Anaheim, CA
Venice Beach is one of the most gorgeous places in the area. Bring your swimming gear and head to the ocean, rent a jet ski, take a tour, or simply lay out and work on your tan.
Stops may change due to traffic, weather, maintenance, etc.
While in Los Angeles, you'll also explore Venice Beach, one of Los Angeles' most eclectic and vibrant tourist sites, or you could visit Santa Monica's Third Street Promenade that boasts some of the area's most exciting shops and restaurants. There is so much to see on this tour of Los Angeles sites!
MOST POPULAR THINGS TO DO
IN ANAHEIM CALIFORNIA