LA Shopping Extravaganza & City Tour
Description
The excursion will depart from Anaheim and begin with a narrated driving tour of Los Angeles and the Hollywood area before visiting the LA Fashion District, where you'll shop like a star. The area boasts thousands of square feet of shopping, dining, and entertainment, and frequently attracts some of Hollywood's biggest stars!
Anchor stores at the Fashion District include Gucci, Kate Spade, Prada, Chanel, and many others. The open-air market is filled with people bargaining and looking for the best deals, and now's your chance to join in the fun!
On your return to Anaheim, you'll be taken to the famous Citadel Outlet Mall, with a huge variety of stores that boast up to 70% the retail prices. Look for opportunities at Quicksilver, Eddie Bauer, Geoffrey Beene and many other places.
Detailed Tour Itinerary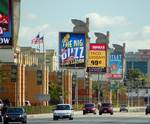 Tour Stop at
Tour Stop at
Citadel Outlet Mall
Head to Citadel Outlet Mall near Anaheim, CA for an abundance of shopping opportunities. The Outlet Mall is home to a number of fantastic stores, including Disney Outlet, Old Navy, Nike Factory Store, Toys R Us, and Michael Kors. Food options include Jamba Juice, Panda Express, and Roll it Sushi.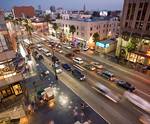 Drive By
Drive By
Hollywood Neighborhood near Anaheim, Ca
Hollywood Boulevard in Anaheim, CA is a great place to visit if you are starstruck by celebrities. The neighborhood not only features some of the hottest stores and restaurants, but guests can also see the Hollywood sign and the Walk of Fame.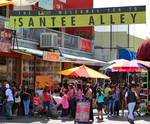 Tour Stop at
Tour Stop at
LA Fashion District near Anaheim, CA
The LA Fashion District is home to many different businesses, including shopping hubs and restaurants. Bring some extra cash and search to find the perfect fabric or textile, check out Santee Alley, or head to the LA Flower District.
Stops may change due to traffic, weather, maintenance, etc.
Shop like a celebrity with this amazing opportunity, and treat yourself to spectacular merchandise that is well-sought and desired by so many people.
Guests will leave feeling like a million dollars, and rightfully so, with all the couture shops and products available to purchase.
This tour is the perfect addition to any fashion fan's vacation, or for those shopaholics who just want to get away. Make sure to check out this amazing tour, and book your reservations today!
Ready to embark on the Los Angeles shopping experience? Prepare to shop 'til you drop with the LA Shopping Extravaganza & City Tour!
MOST POPULAR THINGS TO DO
IN ANAHEIM CALIFORNIA