Catalina Island Day Trip
Anaheim Ticket Location , 2001 South Manchester Anaheim, CA 92802
1-800-987-9852
Take a leisurely ride aboard the Catalina Express as it whisks you away to Catalina Island and the beautiful city of Avalon, a Mediterranean-like town just 22 miles off the coastline of Southern California.
Description
Spend the day shopping in Catalina's quaint shops, dining at seaside restaurants, snorkeling, bicycling or just relaxing on the beach.
Detailed Tour Itinerary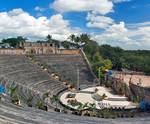 Tour Stop at
Tour Stop at
Altos de Chavon near Anaheim, CA
Altos de Chavon is a great place for history lovers. This 16th century Mediterranean village replica is home to plenty of fantastic sights. From the amphitheater to The Art Gallery, tourists can find something interesting to explore. Other sights include the museum, St. Stanislaus Church, and views of the Chavon River.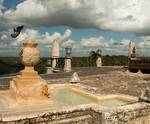 Drive By
Drive By
Casa de Campo near Anaheim, CA
The Casa de Campo near Anaheim, CA is one of the most luxurious hotels and resorts in the area. This all-inclusive resort features stunning architecture as well as golf courses and more.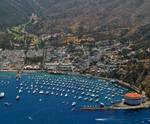 Tour Stop at
Tour Stop at
Santa Catalina Island near Anaheim, CA
Santa Catalina Island is one of the most beautiful Channel Islands near California. The island is brimming with activities and possibility. Whether you want to sit back and watch the gorgeous wildlife, visit the Catalina Casino, or see one of the many museums, you are sure to find something great.
Stops may change due to traffic, weather, maintenance, etc.
Events at:
Catalina Island Day Trip:
Monday, 2/12/2018

-

Tuesday, 2/13/2018

Location:

Carnival in the Dominican Republic on Santa Catalina Island near Anaheim, CA

Visitors to Catalina Island, near Anaheim, Calif.
ANAHEIM CA
HOTELS & VACATION PACKAGES
MOST POPULAR THINGS TO DO
IN ANAHEIM CALIFORNIA
Book Now!