Anaheim, California Sightseeing Tours & Cruises
Sightseeing tours in Anaheim make excellent vacation activities for the family and are fun for people of all ages. Some of them, like the
Movie Stars' Homes & 1/2 day Shopping Tour
and the Tijuana, Mexico Tour offer some unique shopping tours, with one styling after movie stars, and the other traveling to Mexico itself.

Anaheim Sightseeing Tours & Cruises
Relax as you are chauffeured from your resort in Anaheim to San Diego's incredible SeaWorld exhibit, where you can experience jaw dropping sea life shows that bring to life the beauty of the ocean.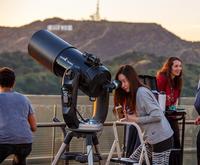 Discover that Southern California is more than show business with this fully-guided all-day tour that will take you to the Calfornia Science Center to see the space shuttle Endeavour and the Griffith Observatory to explore the stars in the sky.
Available 64 days between Jul 24, 2018 & Dec 27, 2018
View Schedule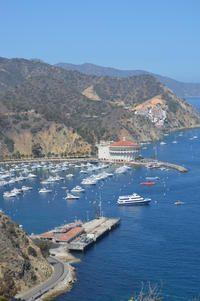 Take a day trip to Catalina Isles where you'll be picked up by ferry and then taken on a tour after which you'll be able to spend some time relaxing and soaking up the light on this sun kissed island.
The Sightseeing Tour & Cruise: Catalina Island Day Trip is a spectacular underwater adventure; with a 45-minute journey that allows you to get a breathtaking vision of life beneath the surface.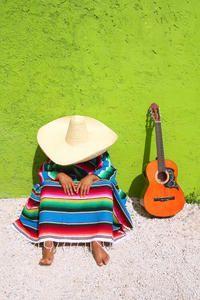 Tijuana is just a ten-minute drive past the border of California, and you can get there by riding comfortably on a guided bus ride to the Avenida Revolucion which features a plethora of unique boutiques and shops where you can spend 4 and a half hours shopping and honing in your bartering skills.
Visit caves, tide pools, and beautiful beaches as you take a sightseeing tour through the OC with the Orange County Coastal Adventure Tour that gives you a chance to see the natural side of California.
Available 89 days between Jul 19, 2018 & Oct 15, 2018
View Schedule
Explore the city with clues that are given and mobile devices that have hints and tips as well as a map that will guide you through the streets to complete the race.
For some people, it is impossible to take a vacation with streaming and sharing the entire trip, and those are the people that will love the United States 4G Lte Pocket WiFi Rental Internet Connection in Anaheim.
Jul 18
6:30 AM
6:30 AM
6:30 AM
6:30 AM
6:30 AM
6:30 AM
6:30 AM
6:30 AM
6:30 AM
6:30 AM
6:30 AM
6:30 AM
6:30 AM
6:30 AM
6:30 AM
6:30 AM
6:30 AM
6:30 AM
6:30 AM
6:30 AM
6:30 AM
6:30 AM
6:30 AM
6:30 AM
6:30 AM
6:30 AM
6:30 AM
6:30 AM
6:30 AM
6:30 AM
6:30 AM
6:30 AM
6:30 AM
6:30 AM
6:30 AM
6:30 AM
6:30 AM
Jul 19
6:30 AM
6:30 AM
6:30 AM
6:30 AM
6:30 AM
6:30 AM
6:30 AM
6:30 AM
6:30 AM
6:30 AM
6:30 AM
6:30 AM
6:30 AM
6:30 AM
6:30 AM
6:30 AM
6:30 AM
6:30 AM
6:30 AM
6:30 AM
6:30 AM
6:30 AM
6:30 AM
6:30 AM
6:30 AM
6:30 AM
6:30 AM
6:30 AM
6:30 AM
6:30 AM
6:30 AM
6:30 AM
6:30 AM
6:30 AM
6:30 AM
6:30 AM
6:30 AM
Jul 20
6:30 AM
6:30 AM
6:30 AM
6:30 AM
6:30 AM
6:30 AM
6:30 AM
6:30 AM
6:30 AM
6:30 AM
6:30 AM
6:30 AM
6:30 AM
6:30 AM
6:30 AM
6:30 AM
6:30 AM
6:30 AM
6:30 AM
6:30 AM
6:30 AM
6:30 AM
6:30 AM
6:30 AM
6:30 AM
6:30 AM
6:30 AM
6:30 AM
6:30 AM
6:30 AM
6:30 AM
6:30 AM
6:30 AM
6:30 AM
6:30 AM
6:30 AM
6:30 AM
Jul 21
6:30 AM
6:30 AM
6:30 AM
6:30 AM
6:30 AM
6:30 AM
6:30 AM
6:30 AM
6:30 AM
6:30 AM
6:30 AM
6:30 AM
6:30 AM
6:30 AM
6:30 AM
6:30 AM
6:30 AM
6:30 AM
6:30 AM
6:30 AM
6:30 AM
6:30 AM
6:30 AM
6:30 AM
6:30 AM
6:30 AM
6:30 AM
6:30 AM
6:30 AM
6:30 AM
6:30 AM
6:30 AM
6:30 AM
6:30 AM
6:30 AM
6:30 AM
6:30 AM
Jul 22
6:30 AM
6:30 AM
6:30 AM
6:30 AM
6:30 AM
6:30 AM
6:30 AM
6:30 AM
6:30 AM
6:30 AM
6:30 AM
6:30 AM
6:30 AM
6:30 AM
6:30 AM
6:30 AM
6:30 AM
6:30 AM
6:30 AM
6:30 AM
6:30 AM
6:30 AM
6:30 AM
6:30 AM
6:30 AM
6:30 AM
6:30 AM
6:30 AM
6:30 AM
6:30 AM
6:30 AM
6:30 AM
6:30 AM
6:30 AM
6:30 AM
6:30 AM
6:30 AM
Jul 23
6:30 AM
6:30 AM
6:30 AM
6:30 AM
6:30 AM
6:30 AM
6:30 AM
6:30 AM
6:30 AM
6:30 AM
6:30 AM
6:30 AM
6:30 AM
6:30 AM
6:30 AM
6:30 AM
6:30 AM
6:30 AM
6:30 AM
6:30 AM
6:30 AM
6:30 AM
6:30 AM
6:30 AM
6:30 AM
6:30 AM
6:30 AM
6:30 AM
6:30 AM
6:30 AM
6:30 AM
6:30 AM
6:30 AM
6:30 AM
6:30 AM
6:30 AM
6:30 AM
Jul 24
6:30 AM
6:30 AM
6:30 AM
6:30 AM
6:30 AM
6:30 AM
6:30 AM
6:30 AM
6:30 AM
6:30 AM
6:30 AM
6:30 AM
6:30 AM
6:30 AM
6:30 AM
6:30 AM
6:30 AM
6:30 AM
6:30 AM
6:30 AM
6:30 AM
6:30 AM
6:30 AM
6:30 AM
6:30 AM
6:30 AM
6:30 AM
6:30 AM
6:30 AM
6:30 AM
6:30 AM
6:30 AM
6:30 AM
6:30 AM
6:30 AM
6:30 AM
6:30 AM
Jul 25
6:30 AM
6:30 AM
6:30 AM
6:30 AM
6:30 AM
6:30 AM
6:30 AM
6:30 AM
6:30 AM
6:30 AM
6:30 AM
6:30 AM
6:30 AM
6:30 AM
6:30 AM
6:30 AM
6:30 AM
6:30 AM
6:30 AM
6:30 AM
6:30 AM
6:30 AM
6:30 AM
6:30 AM
6:30 AM
6:30 AM
6:30 AM
6:30 AM
6:30 AM
6:30 AM
6:30 AM
6:30 AM
6:30 AM
6:30 AM
6:30 AM
6:30 AM
6:30 AM
>