Fun Attractions In and Around the Anaheim, California Area
Train tours are a fairly uncommon way to tour any area, so this style of activity is a good choice. Attractions like the Grand Canyon Railway Budd Coach take people around the Grand Canyon, showing picturesque views, panoramic sights, and photographic scenes in a way few people see on a sightseeing tour.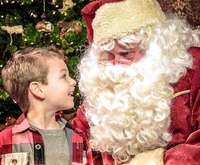 Despite how it sounds, Knott's Berry Farm is quite the misnomer as it is actually one of the country's oldest theme parks featuring the legendary roller coasters GhostRider, Supreme Scream and Xcelerator, as well as several water rides and shows.
Get from the city of Anaheim to one of the most famous and largest zoos in the country and leave the driving to someone else with the San Diego Zoo with Transport from Anaheim.
Available 228 days between Dec 16, 2018 & Oct 31, 2019
View Schedule
Leaving from the beautiful city of Anaheim, you can book the Six Flags Magic Mountain Day Tour from Anaheim and visit the most popular California theme park with no hassles and traffic.
Available 31 days between Dec 16, 2018 & Mar 31, 2019
View Schedule
Fun for the whole family awaits when you grab an Adventure City Admission Ticket and experience the thrill of rock climbing walls, arcade games, and a lot more to keep adults and children alike entertained for hours.
Available 283 days between Dec 16, 2018 & Oct 31, 2019
View Schedule
The Pacific Ocean is full of amazing creatures that make for a truly unique body of water. Now visitors can witness the beauty contained within the Pacific Ocean, right in the heart of Long Beach, California, at the aquarium that features some of the most exotic sea life around.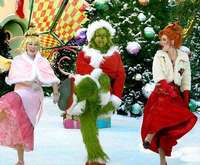 Explore Hollywood like never before with a behind-the-scenes look at movie magic at Universal Studios Hollywood where you can learn about special effects, ride roller coasters, take rides through your favorite movie locations and visit your favorite characters in person.
Available 380 days between Dec 17, 2018 & Dec 31, 2019
View Schedule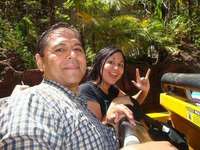 The time for you to experience your favorite movies is right now with the fun and exciting Universal Studios Hollywood with Transport package that gives you admission to the amusement park plus transportation.
Available 14 days between Dec 17, 2018 & Dec 31, 2018
View Schedule
Make the most of your Disneyland Resort Vacation by choosing either the Park Hopper or Park-per-day options that allow you to cut loose and have some fun. Keep the good times rolling by looking out for FASTPASS attractions throughout the park; these let you enjoy all the park has to offer while holding your place in line for your favorite rides!
Pricing and schedule are currently unavailable.