The Inn at Amish Acres
1234 W. Market Street Nappanee, IN 46550 |
1-800-987-9852

The charming Inn at Amish Acres is located less than a mile from the Amish Acres Musical Theatre in Nappanee, Indiana.

Details

Free Wi-Fi

Complimentary Continental Breakfast

Free Parking

Outdoor Pool
Check in: 2:00 pm Check out: 12:00 pm
AAA Rating:
AMENITIES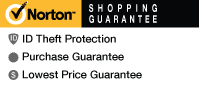 Description
Related Lodging by Category:
The hotel offers a number of amenities, including a continental breakfast that features fresh waffles, games of checkers in the lobby, a lending library and an outdoor pool surrounded by perennial gardens. Other popular attractions within a short drive of the hotel include the Round Barn Theatre, the Wine Tasting Loft, horse and buggy rides, a guided house and farm tour and the site of the 2012 Arts and Crafts Festival.
At The Inn at Amish Acres in Nappanee, Indiana, your morning starts with a delicious hot breakfast. You can linger in the breakfast nook and take in the beautiful surroundings before heading to the outdoor pool. There, you can go for a swim in the spacious pool or just relax on the deck and soak in some sun while enjoying your view of the gorgeous surroundings and the hotel.
In the morning, prepare for the day with your room's coffee maker and iron. You can also take advantage of high speed internet access and cable television. You can also use your room's refrigerator an microwave to enjoy your leftovers from on the hotel's many nearby restaurants. For a great meal, you can visit Hunters Hideaway Inc., Nang's Chinese Restaurant or Samuel Mancino's Italian, which are all located within a mile of the hotel. To shop, you can visit the Borkholders Dutch Village, which is located only 0.9 miles from the hotel. To catch a minor league baseball game, the South Bend Silver Hawks are located a short drive from The Inn at Amish Acres.
NAPPANEE
SHOWS & ACTIVITIES
NAPPANEE IN
HOTELS & VACATION PACKAGES
MOST POPULAR THINGS TO DO
IN NAPPANEE INDIANA