Amish Acres Musical Theatre
1600 West Market Street Nappanee, IN 46550 |
1-800-987-9852

The Round Barn Theatre at Amish Acres offers guests a unique setting for state-of-the-art shows while featuring several talented cast members and exceptional storylines.

Details

The show lasts approximately 2 hours.

Appropriate for All Ages

Handicap Accessible

Both Cameras and Video Cameras are Permitted

Restaurant and Gift Shop On-site

View Schedule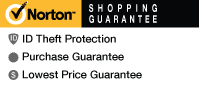 Description
The 1911 recreated barn has produced over one hundred Broadway musicals since its construction. Though it is listed under the National Historic Register and is considered a historical site, the theatre has garnered far more attention for its theatrical successes.
With a scenic shop, costume area and rehearsal space, on-staff stage managers, technical staff, directors and set designers, the theatre is a full performing arts venue. Each season, guests can choose between several different shows that are sure to entertain, so be sure to check the schedule for show times and descriptions.
The Round Barn Theatre is acknowledged as the home of "Plain and Fancy," a show that is now in its 26th season. The show features authentic sets and costumes, cast from all over the US, and English Strand lighting. With its Amish subject matter, the show fits naturally into the Amish Acres setting.

Experience a brilliant show performed by talented actors in a one-of-a-kind, state-of-the-art theatre, only at the Round Barn Theatre at Amish Acres.
Options:
Plain and Fancy
Available Now until 9/28/2016 View Detailed Schedule
This popular play helped to make Amish Acres' Round Barn Theater famous. You will watch as a New York native and his girlfriend visit Pennsylvania Dutch Country where they meet up with some Amish characters. This "clash of cultures" is great for entertainment and education.
Fiddler on the Roof
Available Now until 10/16/2016 View Detailed Schedule
Fiddler on the Roof is one of the most popular plays in the world. With humor and fantastic music, this performance is sure to delight all ages.
The Miracle Worker
Available 10/19/2016 until 11/6/2016 View Detailed Schedule
The Miracle Worker follows the story of Annie Sullivan and Helen Keller. This inspiring story premiered on Broadway in 1959 and remains a fantastic showcase for the entire family.
I had heard the the theatre was well received, but i was surprised at how good it was. The actors were professional and the production warm and friendly.
-- Milton Salsbury - Chicago, IL

One of the best musicals i've ever seen. Properly staged and beautifully sung and acted. Has there ever been a better performance? Anywhere?
-- Cec - South Bend, IN

The theatre was very clean and you weren't crowded in like sardines. The musical performance was very good idea and werth the money.
-- Amy Singleton - Newcarlisle, IN


NAPPANEE
SHOWS & ACTIVITIES
NAPPANEE IN
HOTELS & VACATION PACKAGES
MOST POPULAR THINGS TO DO
IN NAPPANEE INDIANA