Amish Acres House and Farm Tour
1600 West Market Street Nappanee, IN 46550 |
1-800-987-9852

On this tour of the main house and 80-acre farm you'll learn about the intriguing lives of the Amish people.

Details

The tour lasts approximately 1-2 hours.

The tour price also includes wagon ride and documentary video.

Appropriate for All Ages

Both Cameras and Video Cameras are Permitted

Restaurant and Gift Shop On-site

View Schedule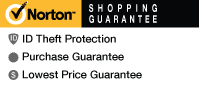 Description
This tour has everything you need to put you in touch with the Amish way of life and to help you understand the reasons behind it. You'll tour the 12-room home that belonged to three generations of an Amish family, view the documentary films Genesis and Exodus of the Amish, take a wagon ride around the farm and visit the beautifully-constructed outbuildings. During your tour you'll see Amish crafts being made, such as quilts and rugs. You'll also watch as seasonal chores are performed, including broom-making and the production of maple syrup, apple butter and lye soap. This tour is more than just a visit; it's a trip back in time.
Reviews

NAPPANEE
SHOWS & ACTIVITIES
NAPPANEE IN
HOTELS & VACATION PACKAGES
MOST POPULAR THINGS TO DO
IN NAPPANEE INDIANA