Albuquerque Hot Air Balloon Rides
5601 Eagle Rock Avenue NE Albuquerque, NM 87113
1-800-987-9852
Description
Albuquerque Hot Air Balloon Rides Photos (11)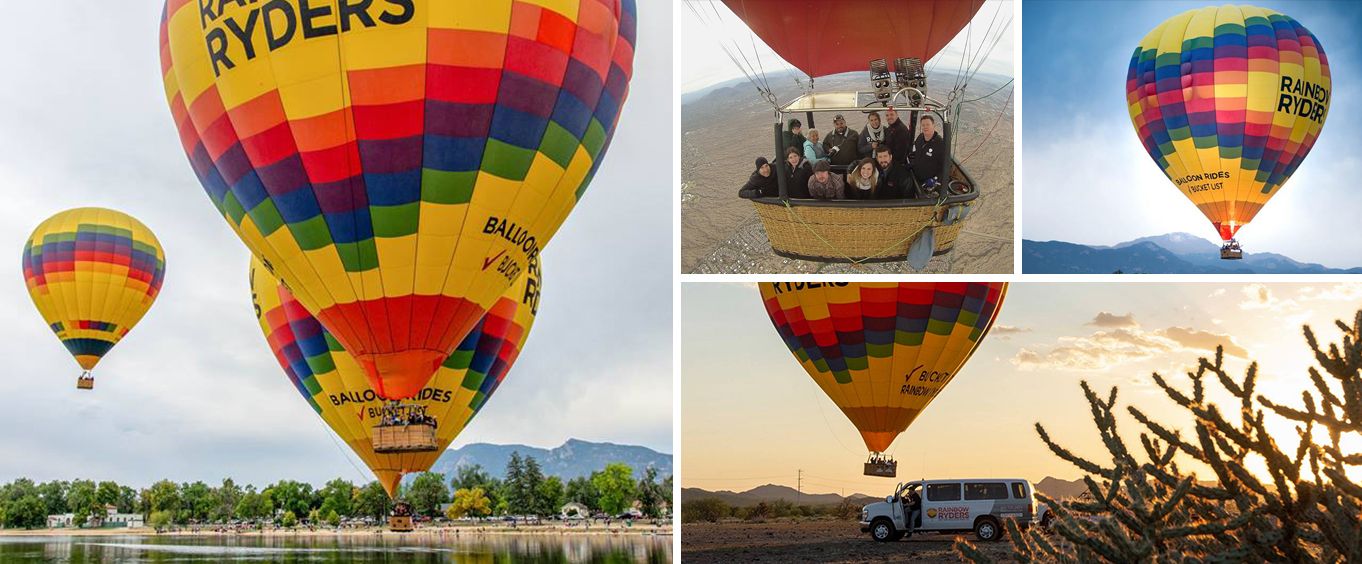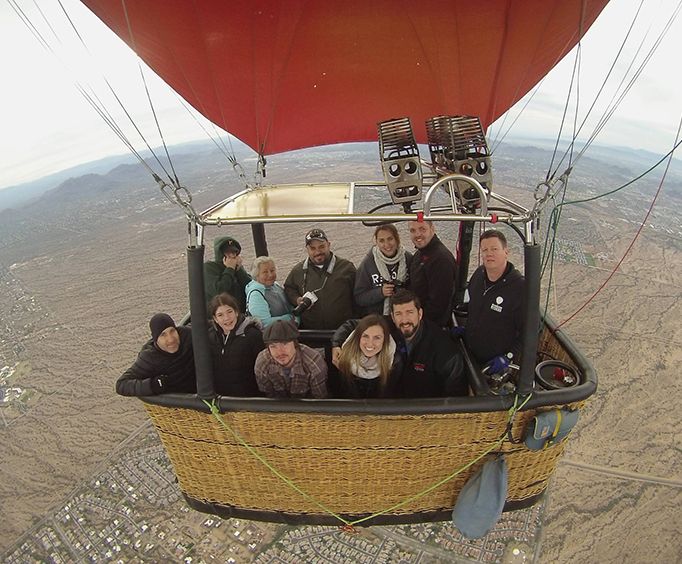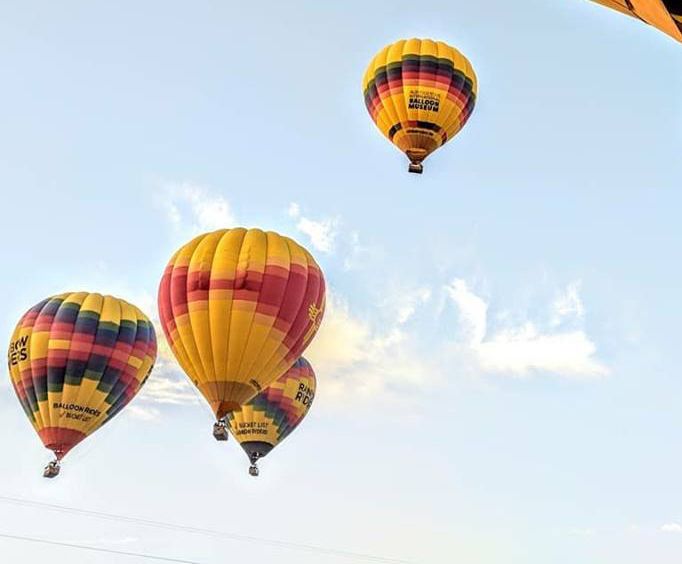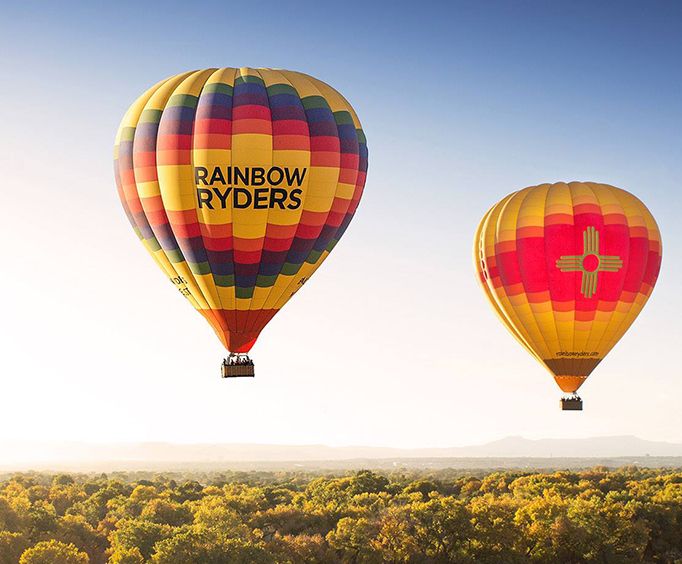 For a fun adventure in Albuquerque, NM, embark upon one of the Hot Air Balloon Rides offered in the area. Whether you want to see the city at sunrise or sunset, one of these excursions makes the perfect addition to any vacation in the area. Whether you want to bring the whole crew along or meet some new friends in this shared ride, you're bound to make some fun, new memories while experiencing breathtaking sightseeing.
Head to the corporate office of Rainbow Ryders to meet your group and check in. Then, guests will be transported via chase vehicle to one of the launch sites.
Inflation Process
One of the most intriguing parts of hot air balloon transport is the inflation of the balloon. During this process, guests will be able to get a hands-on experience as they assist with the action.
Guests will then be able to board the basket and watch as the ground blurs below. As you float along the sky, take in the stunning painted colors of a New Mexican sunrise or sunset, seeing places such as the Sandia Mountain Range, Rio Grande Valley, and more.
After landing, riders will then be able to enjoy a celebratory toast along with refreshments. Included as well is a flight certificate in commemoration of your sky-high adventure. So if you are looking for something unique to add onto your vacation, don't miss out on one of these tours!
Book Now!