Create Your Custom Package
Stunning light displays, heart-achingly beautiful snow, and plenty of awesome shopping awaits you this Christmas in Vail, CO.
This mountainous region has been a favorite holiday retreat for generations. Whether it's the landscape, the weather, the culture, or just the fantastic skiing, Vail has always been counted on to draw in repeat visitors each year.
Visit the downtown area, which has been turned into a spectacle of lights for the holiday, or just enjoy a quiet dinner with the family or spouse in either one of many fine restaurants or whatever lodging you've chosen to spend your visit in.
Regardless of how you choose to spend it, a Christmas spent in scenic Vail is sure to be memorable.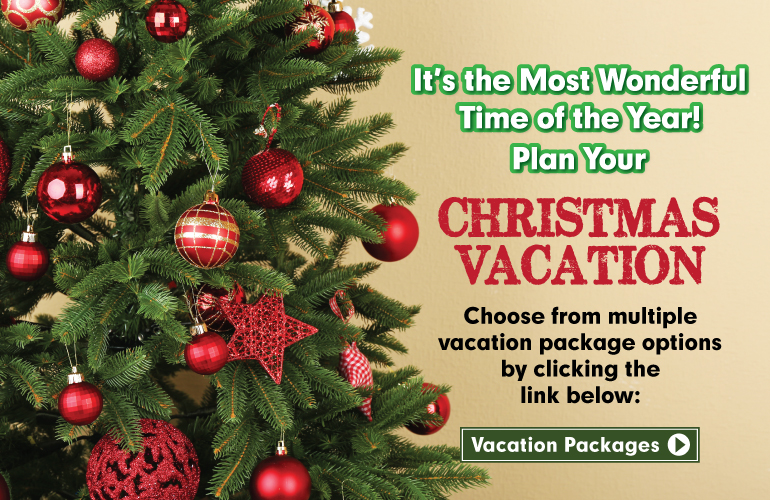 Reviews
HOTELS & VACATION PACKAGES
MOST POPULAR THINGS TO DO
IN COLORADO