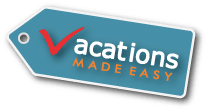 Plan your trip with Vacations Made Easy
San Bruno, CA Show Tickets, Vacation Packages, and More!
With great activity options readily available in the San Bruno area, and customizable vacation package options, it's easier than ever to plan an amazing vacation to California. Come experience the many theme parks covering the area or explore the area with any of the varied San Bruno tours!

Most Popular Types of Amenities & Room Types